Marble Relief With A Young Girl Holding Doves from the Metropolitan Museum of Art
January 11–July 18, 2016, Getty Villa
Marble Relief With A Young Girl Holding Doves
From the Metropolitan Museum of Art
January 11—July 18, 2016
GETTY VILLA
---
An exquisite Greek marble relief of a young girl holding a pair of doves is on loan to the Getty Villa from the Metropolitan Museum of Art in New York. Dating from about 450 B.C., the relief served as the grave marker for the little girl, who is shown in a moment of tenderness as she cradles her pets.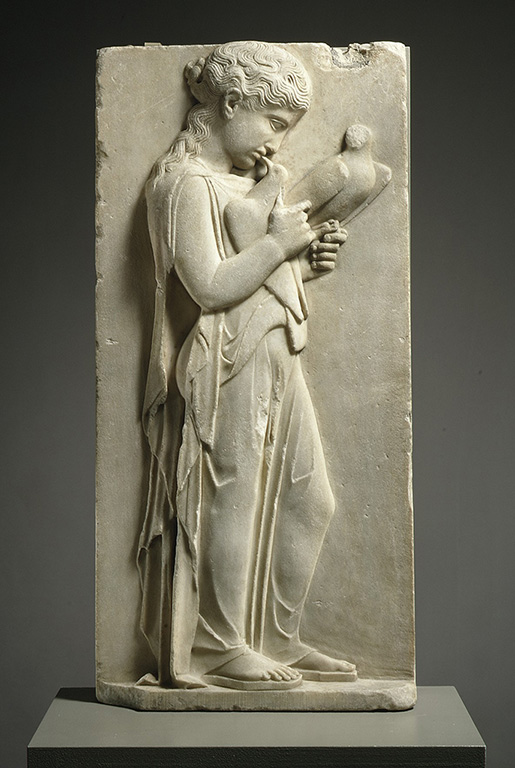 Gravestone of a Girl with Doves, 450–440 B.C., Marble, Greece, Paros
Lent by The Metropolitan Museum of Art, Fletcher Fund, 1927 (27.45) Image: www.metmuseum.org
Since its discovery on the Greek island of Paros in 1785, the sculpture has been praised for its charming composition and delicate carving, which makes good use of the translucent, white marble found on the island.
For more, visit the Getty Iris >