In Focus: Architecture
The long, interdependent relationship between photography and architecture is the subject of this survey drawn from the Getty Museum's collection. Spanning the history of the medium, the exhibition features twenty-four works by such diverse practitioners as William Henry Fox Talbot, Eugène Atget, Walker Evans, Bernd and Hilla Becher, and Ryuji Miyamoto. Seen together, the varied photographic representations of secular and sacred structures on display reveal how the medium has impacted our understanding and perception of architecture.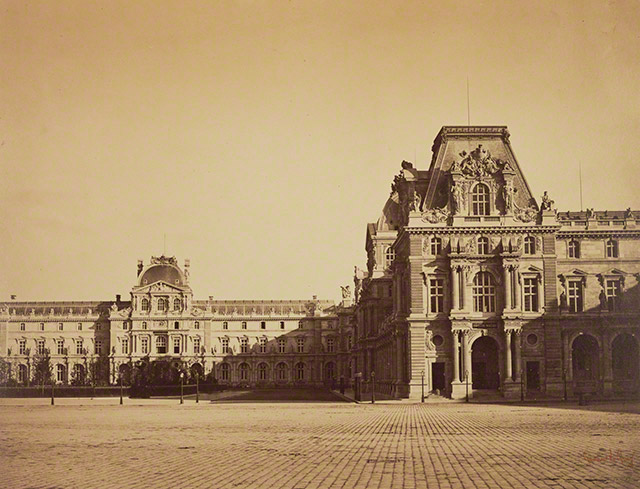 In the nineteenth century, photography surpassed drawing as the preferred artistic medium for recording and presenting architecture. Recognized for their accuracy and precision, photographs could render architectural elements as never before. The intricate ornamented facade, the sprawling sunlit Napoléon Courtyard, and the classical design of the Louvre appear in magnificent detail in Gustave Le Gray's picturesque image of the Mollien Pavilion, a structure completed in the 1850s during the reign of Napoléon III.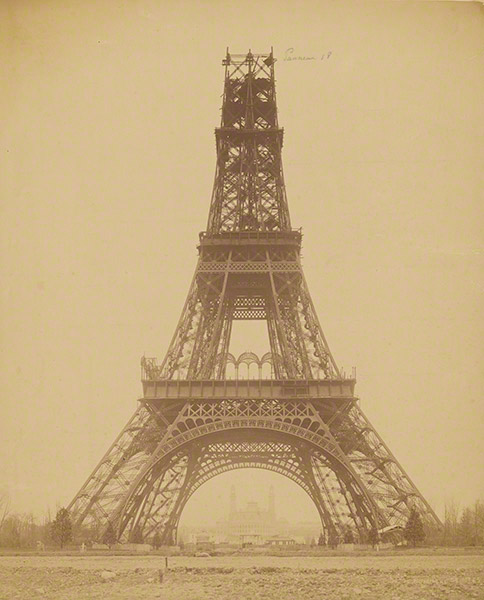 Photographers working in the nineteenth century documented historic structures on the verge of disappearance as well as contemporary buildings erected before their eyes. They also captured the built environment during construction, after completion, and in ruin. This photograph by Louis-Émile Durandelle shows the Eiffel Tower, the centerpiece of the 1889 World Exposition, in November 1888 when only its four columns, piers, and first two platforms were in place.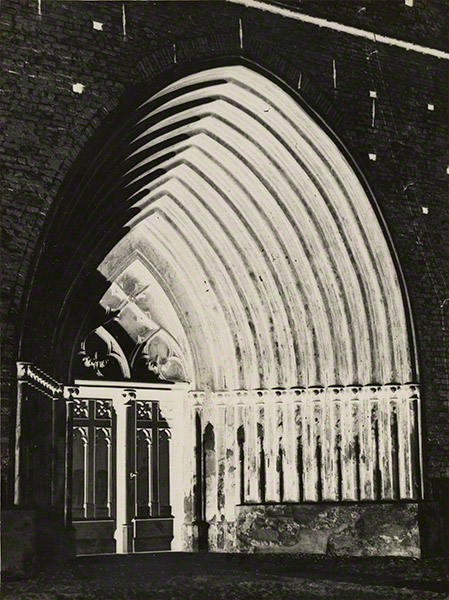 With the advancement of photographic technologies and the modernization of the built environment around the turn of the twentieth century came innovative representations of architecture. Compositions and photographic processes began to reflect the avantgarde and modernist sensibilities of the time, and photographs of buildings, churches, homes, and other structures often showcased these developments. Andreas Feininger, who trained as an architect, utilized an experimental printing technique to depict gothic St. Nikolai cathedral in Greifswald in a nontraditional way.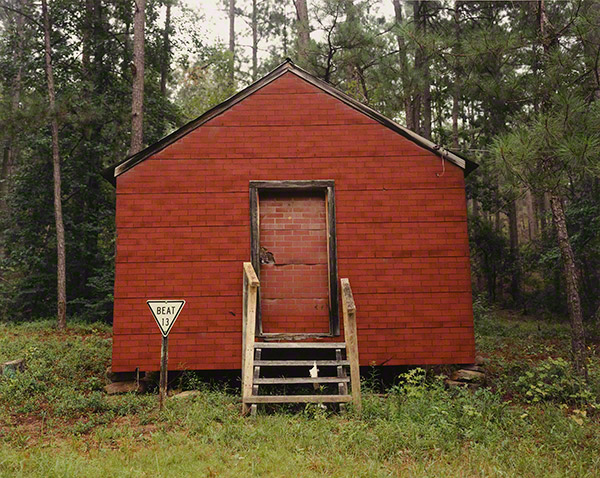 Images of architecture by contemporary photographers Robert Adams, William Christenberry, and others working in the documentary tradition often underscore the temporality of buildings. Vernacular structures found in his native Alabama are among the subjects Christenberry has systematically recorded for the past six decades. By returning year-after-year to photograph the same places, such as the red building shown above, Christenberry chronicles the decay (and sometimes the ultimate disappearance) of stores, tenant houses, churches, juke joints, and other rural buildings.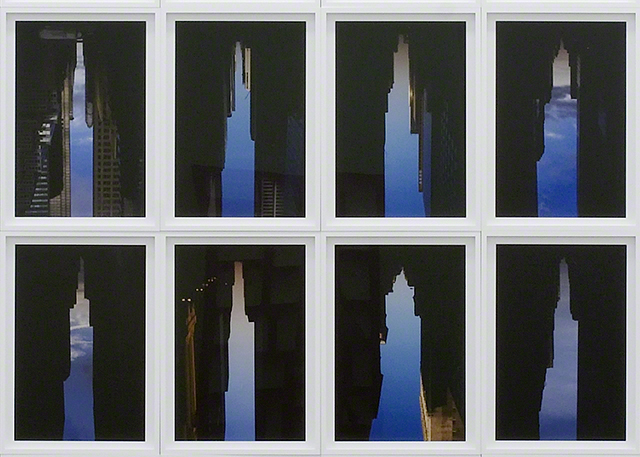 Experimental and conceptual approaches toward the representation of architecture have been embraced by photographers. Peter Wegner used skyscrapers in New York, San Francisco, and Chicago as his framing devices to feature the spaces between high rises that form buildings of their own. By upending images of these canyons, he created buildings made of sky. When presented as a grid, they form a new, imaginary city.


Banner image: Red Building in Forest, Hale County, Alabama,, 1994, William Christenberry, chromogenic print. Gift of Nancy and Bruce Berman. © William Christenberry


Publication

Exhibition Checklist