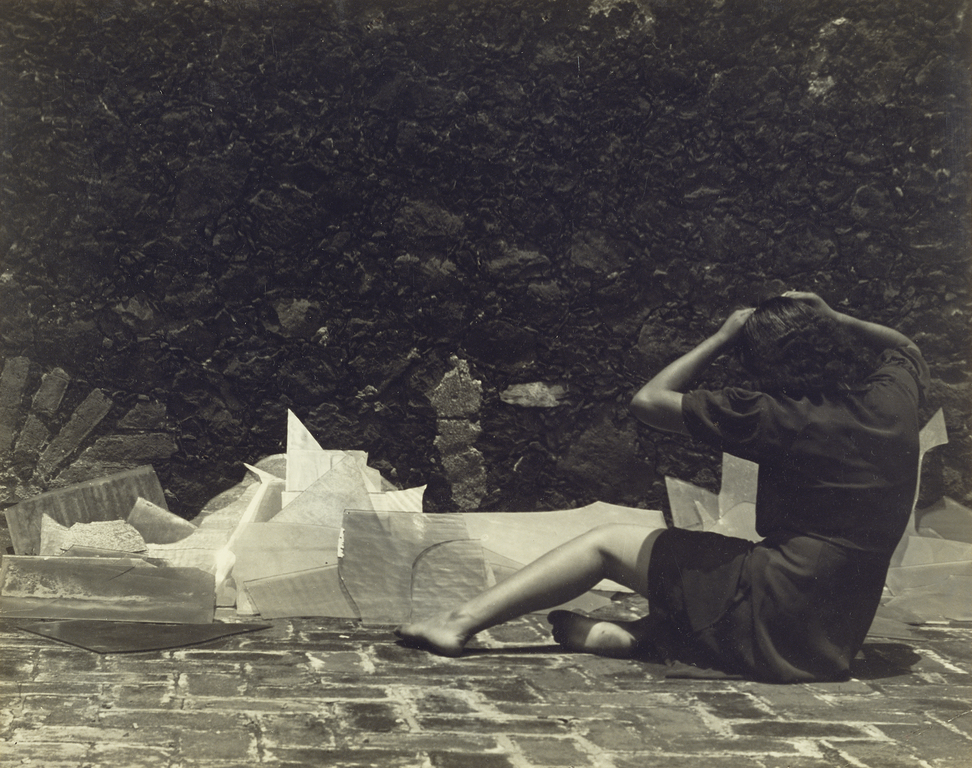 [Woman with Broken Glass]

Manuel Álvarez Bravo (Mexican, 1902 - 2002) 19.4 x 24.3 cm (7 5/8 x 9 9/16 in.) 92.XM.23.36
Not currently on view
Title:
[Woman with Broken Glass]
Dimensions:
19.4 x 24.3 cm (7 5/8 x 9 9/16 in.)
Copyright:
© Colette Urbajtel/Archivo Manuel Álvarez Bravo, SC
With her back turned, this young woman prepares to disrobe amid shards of broken glass. Althoug the model remains fully clothed, Manuel Alvarez Bravo's staging invites the viewer to contemplate the form beneath the dress. Raising her arms to unclip her hair, she appears to be making a sexual overture. The proximity of her bare feet to the glass fragments suggests a potential threat. This photograph attests to Alvarez Bravo's ties to the Surrealists, for whom eroticism was always tinged with danger.
-
Manuel Álvarez Bravo, Mexican, 1902 - 2002
Manuel Alvarez Bravo: Recuerdo de unos años (September 22 to December 6, 1992)
The J. Paul Getty Museum (Malibu), September 22 to December 6, 1992
Manuel Alvarez Bravo: Optical Parables (November 13, 2001 to February 9, 2003)
The J. Paul Getty Museum at the Getty Center (Los Angeles), November 13, 2001 to February 17, 2002
Museo Nacional de Arte (Mexico City), March 14 to June 2, 2002
Walker Art Center (Minneapolis), November 10, 2002 to February 9, 2003
---