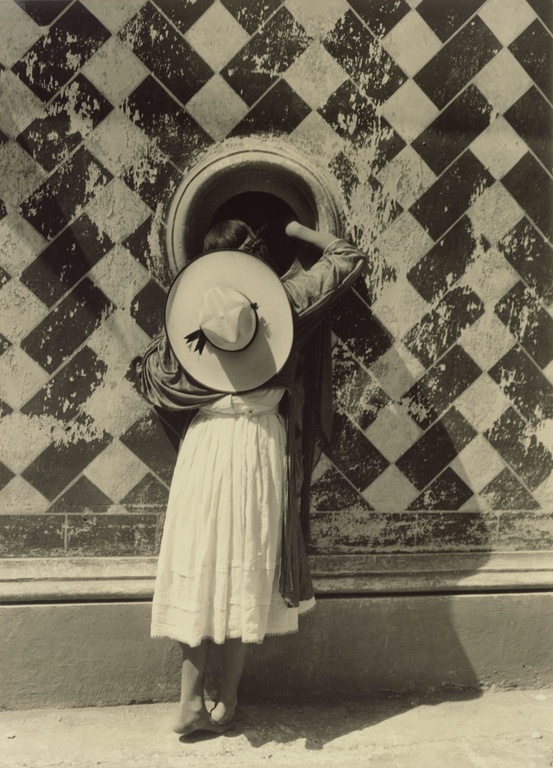 Daughter of the Dancers / Muchachita!

Manuel Álvarez Bravo (Mexican, 1902 - 2002) 23.3 × 16.9 cm (9 3/16 × 6 5/8 in.) 92.XM.23.23
Not currently on view
Title:
Daughter of the Dancers / Muchachita!
Dimensions:
23.3 × 16.9 cm (9 3/16 × 6 5/8 in.)
Copyright:
© Colette Urbajtel/Archivo Manuel Álvarez Bravo, SC
Object Description
With her back to the camera, a girl in a bright white cotton skirt peers into a circular black hole or window cut into a patterned wall with peeling paint. Her head is all but obscured by a wide-brimmed hat that echoes the shape of the portal. She stands on her toes ever so tentatively, her bare right foot overlapping her left as if she is trying to create her own stepping stair. Her right hand disappears into the void as she investigates the unseen contents within. This photograph by Manuel Alvarez Bravo establishes a contrast between her innocence and the fearful unknown.
---