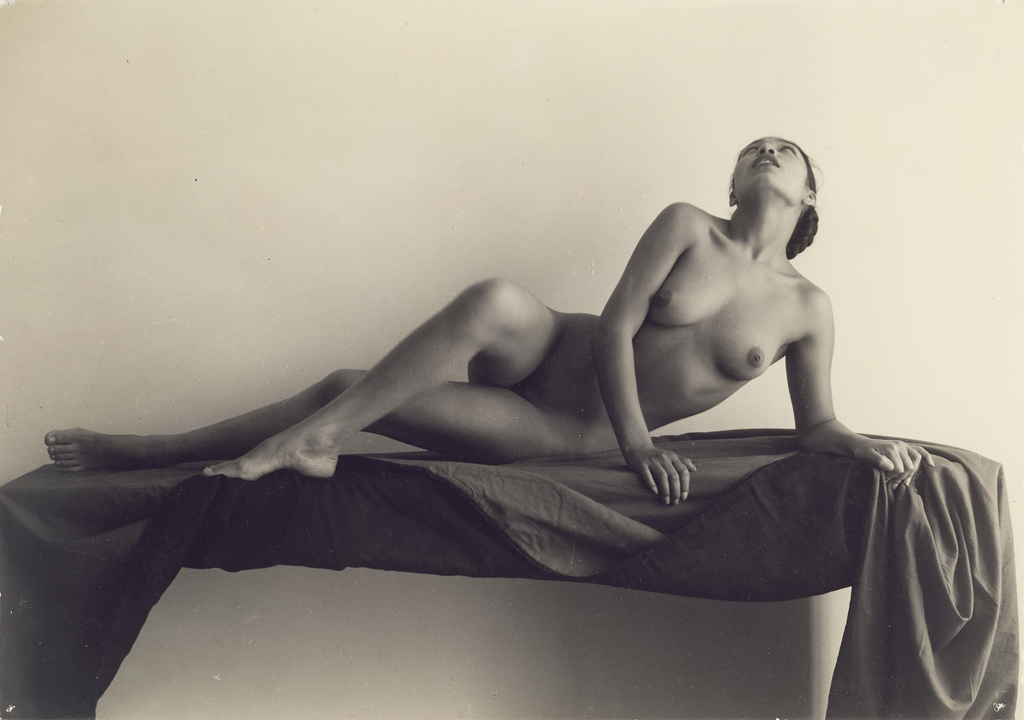 Cuaderno de la mañana (Morning Notebook)
Not currently on view
Title:
Cuaderno de la mañana (Morning Notebook)
Dimensions:
16.8 × 24.1 cm (6 5/8 × 9 1/2 in.)
Copyright:
© Colette Urbajtel/Archivo Manuel Álvarez Bravo, SC
Object Description
Manuel Alvarez Bravo directed this model to pose with her head dramatically turned upward. The young girl's unnatural posture encouraged the presumably male viewer to gaze freely at her eroticized form; her averted face denied her the opportunity to return and confirm the gaze. This pose belongs to an academic tradition of representing women as objects of desire.

Alvarez Bravo produced a series of nude photographs depicting this model. He called the series Morning Notebook, suggesting that the female body was a construction that could be documented and then read like words on a page. During this period, many Surrealist artists, whose work influenced Alvarez Bravo, used the female form in much the same way--for clearly visible consumption.
Exhibitions
Manuel Alvarez Bravo: Recuerdo de unos años (September 22 to December 6, 1992)
The J. Paul Getty Museum (Malibu), September 22 to December 6, 1992
Manuel Alvarez Bravo: Optical Parables (November 13, 2001 to February 9, 2003)
Museo Nacional de Arte (Mexico City), March 14 to June 2, 2002
Walker Art Center (Minneapolis), November 10, 2002 to February 9, 2003
---