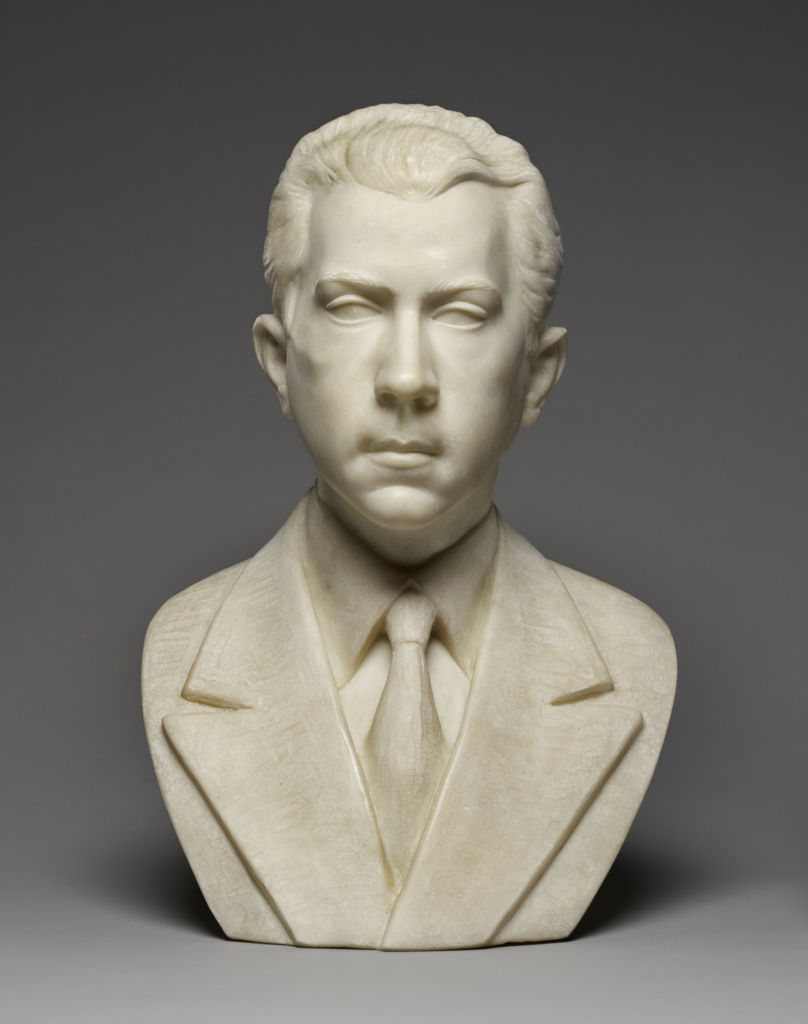 Getty Center, Museum Entrance Hall
Oil tycoon, collector, and philanthropist, J.Paul Getty sat for this marble bust in 1939 while in Rome. Getty was a great admirer of ancient art and deliberately chose the ancient format of a bust for this portrait. The use of marble also evokes the art of antiquity. At the time that he commissioned this portrait, Getty was avidly purchasing ancient Greek and Roman sculpture for his growing collection.

The sculptor, Pier Gabriele Vangelli, worked in a Neoclassical style. In the 1930s, when Modern art was becoming increasingly respected in the United States and Europe, Getty's choice of a Neoclassical style was intentionally conservative and academic. The simplicity of shapes; the ovoid head and perfectly symmetrically eyes; and the angular lines of Getty's suit, dress shirt, and tie project an emotionally detached coolness. Although Getty faces directly outward, his eyes are uncarved and blank, creating a startling sense of remove between him and viewer.
Audio: Bust of J. Paul Getty (Getty Life and Legacy)
---