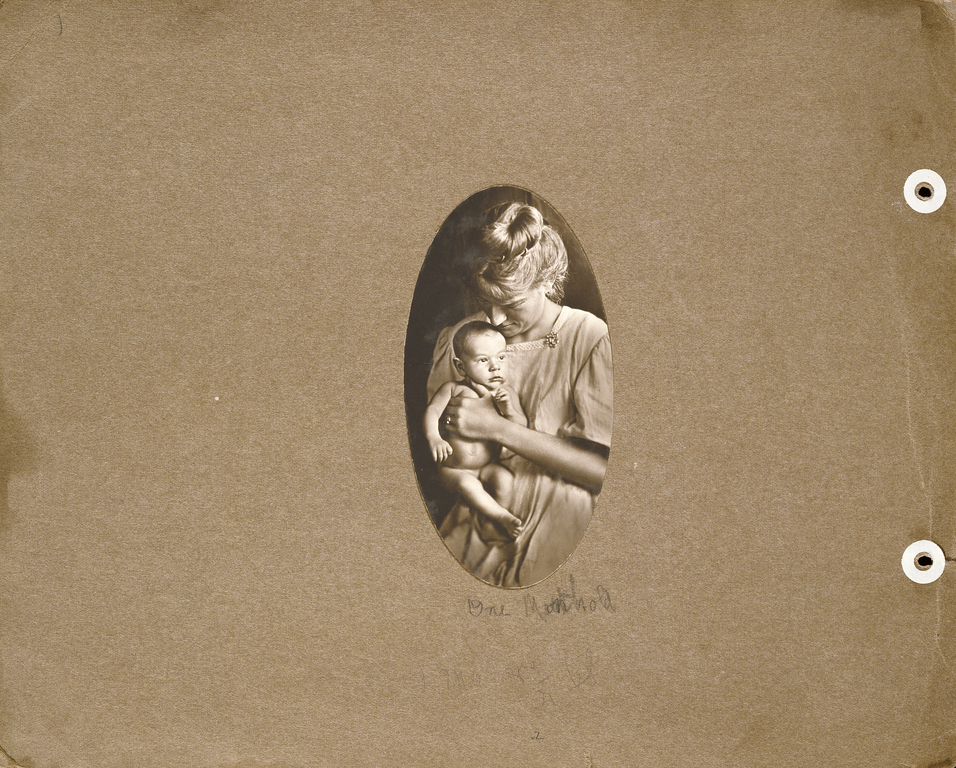 [Flora Weston holding Chandler Weston]

Edward Weston (American, 1886 - 1958) 13.2 x 6.8 cm (5 3/16 x 2 11/16 in.) 86.XA.718.2
Not currently on view
Title:
[Flora Weston holding Chandler Weston]
Dimensions:
13.2 x 6.8 cm (5 3/16 x 2 11/16 in.)
Copyright:
© 1981 Arizona Board of Regents, Center for Creative Photography
In this small, oval portrait, Flora Weston, Edward Weston's first wife, carefully holds young Edward Chandler Weston, their first child. The photograph is mounted on a page in an album that Flora compiled of images of the infant Chandler. Below the print are inscribed in pencil the words, probably in Flora's hand, "One Month old." Chandler's expressive, alert face is lovingly photographed by his father. The intimacy of the moment is conveyed through the close cropping of the oval shape, carefully trimmed to frame the interaction of mother and child.
Edward Weston: The Home Spirit and Beyond (November 25, 1986 to February 1, 1987)
The J. Paul Getty Museum (Malibu), November 25, 1986 to February 1, 1987
---