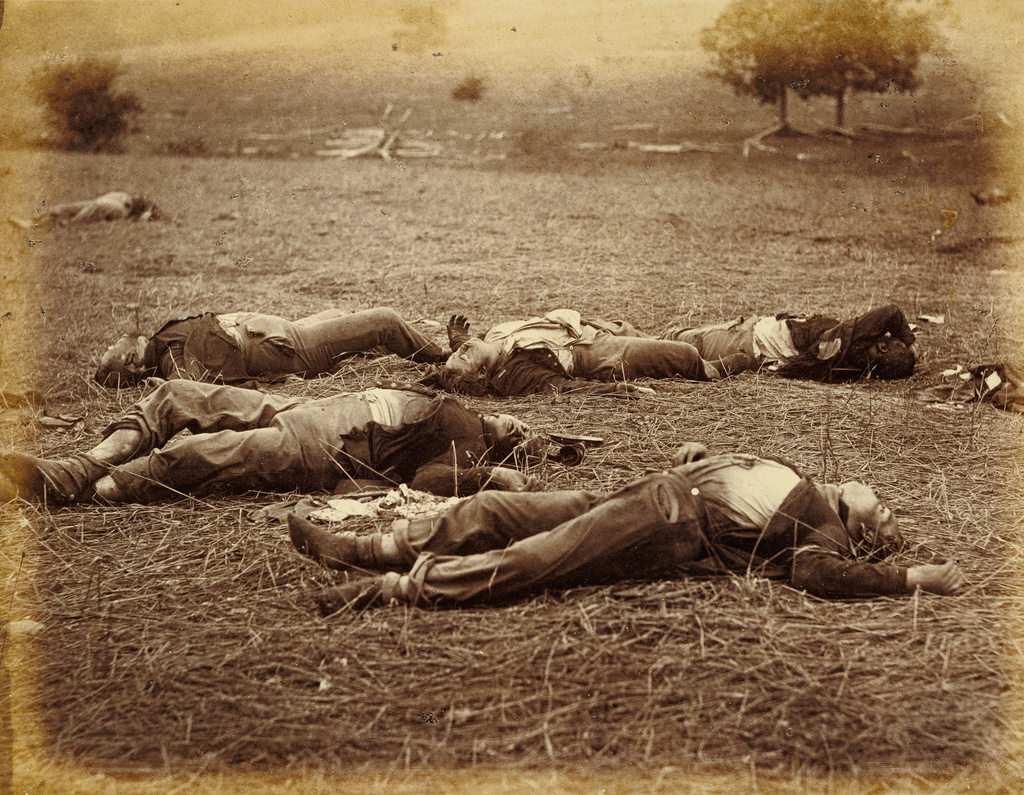 Open Content images tend to be large in file-size. To avoid potential data charges from your carrier, we recommend making sure your device is connected to a Wi-Fi network before downloading.
Not currently on view
Title:
Field where General Reynolds Fell, Gettysburg
Places:
Washington, District of Columbia, United States (Place created)
Gettysburg, Pennsylvania, United States (Place depicted)

Dimensions:
17.8 × 22.9 cm (7 × 9 in.)
The dead shown in the photograph were our own men. The picture represents only a single spot on the long line of killed, which after the fight extended across the fields....The faces all were pale, as though cut in marble, and as the wind swept across the battle-field it waved the hair, and gave the bodies such an appearance of life that a spectator could hardly help thinking they were about to rise to continue the fight.

Thus Alexander Gardner vividly described the aftermath of the Civil War battlefield at Gettysburg, where Timothy O'Sullivan photographed the fallen Union dead. General Reynolds was killed during the battle and had already been removed from the field. O'Sullivan made the photograph while working for Gardner, who printed the image and included it in his Gardner's Photographic Sketch Book of the War.

Capturing Time: A Celebration of Photographs (December 1, 1997 to March 1, 1998)
The J. Paul Getty Museum at the Getty Center (Los Angeles), December 1, 1997 to March 1, 1998
---