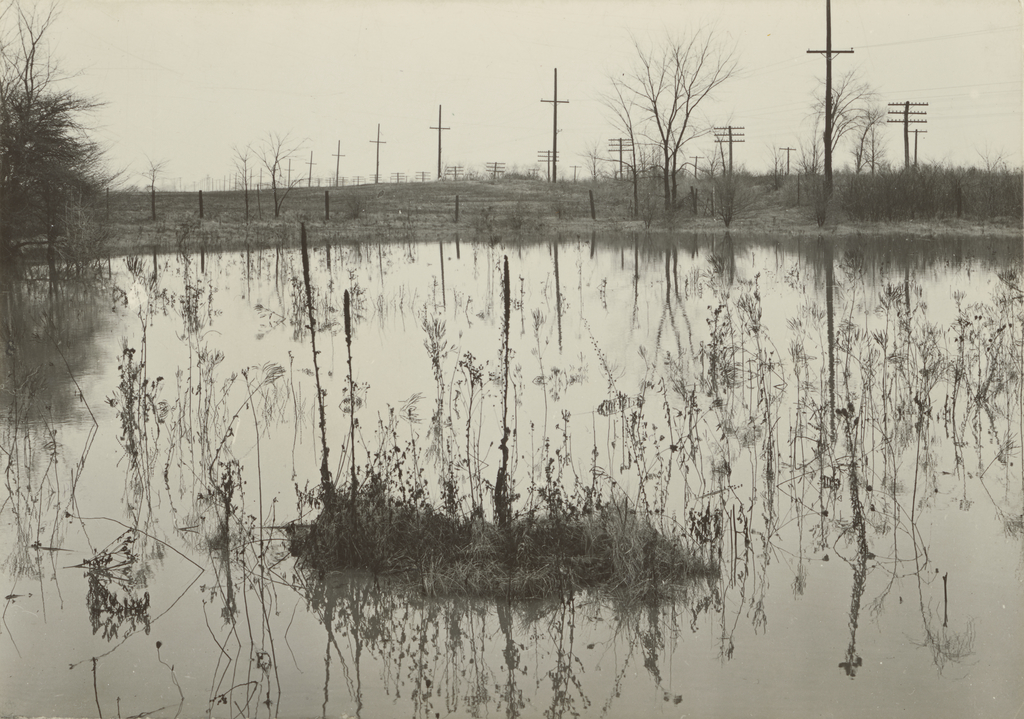 [Detroit]

Harry Callahan (American, 1912 - 1999) 8.1 × 11.4 cm (3 3/16 × 4 1/2 in.) 88.XM.65.10
Place:
Detroit, Michigan, United States, North America (Place created)

Dimensions:
8.1 × 11.4 cm (3 3/16 × 4 1/2 in.)
Copyright:
© Estate of Harry Callahan
Callahan referred to this photograph, made shortly after an inspiring encounter with Ansel Adams, as "my first good picture." Unlike Adams's dramatic landscapes, Callahan's composition focuses on an overlooked pedestrian setting in his native Detroit. Raising the horizon line, the artist achieved a delicate, calligraphic interplay among the reeds and telephone poles and their reflections across the surface of a bog.
-
Harry Callahan, American, 1912 - 1999
Experimental Photography: The New Subjectivity (December 19, 1989 to March 4, 1990)
The J. Paul Getty Museum (Malibu), December 19, 1989 to March 4, 1990
In Focus: The Landscape (August 26, 2008 to January 11, 2009)
The J. Paul Getty Museum at the Getty Center (Los Angeles), August 26, 2008 to January 11, 2009
---