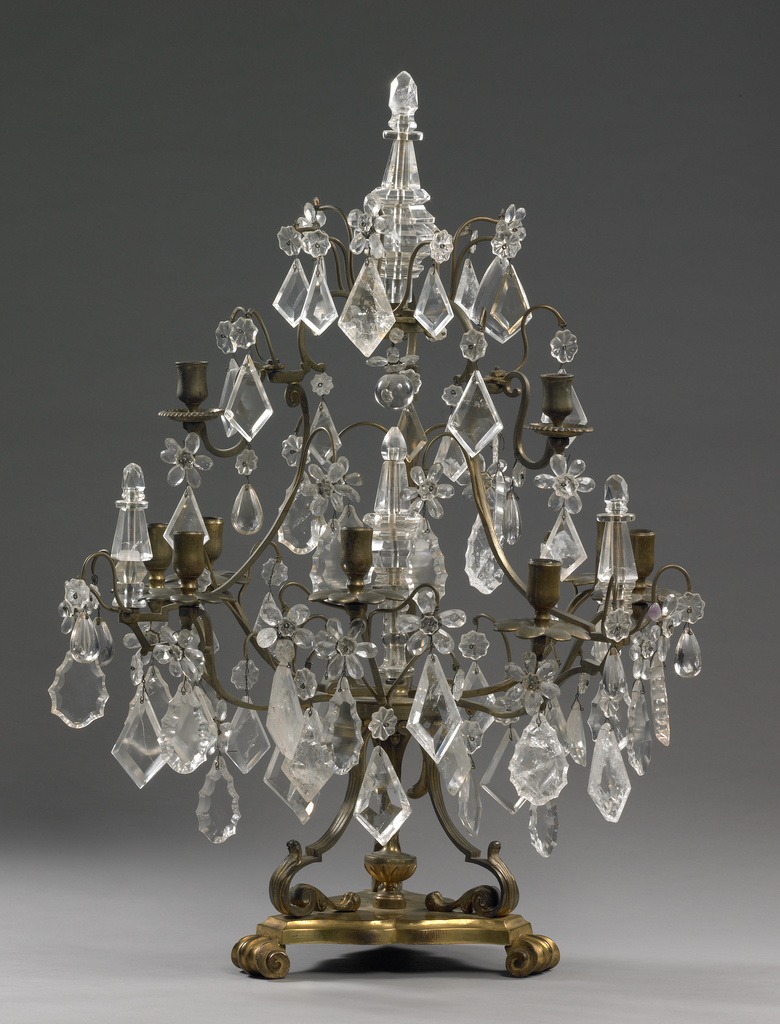 Open Content images tend to be large in file-size. To avoid potential data charges from your carrier, we recommend making sure your device is connected to a Wi-Fi network before downloading.
Currently on view at: Getty Center, Museum South Pavilion, Gallery S105
Medium:
Gilt bronze; rock crystal
Object Description
Drops of rock crystal or glass were often included in lighting fixtures because they multiplied and fragmented the candlelight. At the court of Louis XIV at Versailles, candelabra were often placed on tall stands to throw the light farther around the room. A Parisian newspaper, the Mercure Galant, reported in 1677 about people's astonishment at the amount of light created as the candle flames reflected off the crystal.
Provenance
- 1953
Kraemer et Cie, French, founded 1875 (Paris, France), sold to J. Paul Getty, 1953.
1953 - 1975
J. Paul Getty, American, 1892 - 1976, donated to the J. Paul Getty Museum, 1975.
Bibliography
Bremer-David, Charissa, et al. Decorative Arts: An Illustrated Summary Catalogue of the Collections of the J. Paul Getty Museum (Malibu: J. Paul Getty Museum, 1993), p. 95, no. 150.
Wilson, Gillian, and Catherine Hess. Summary Catalogue of European Decorative Arts in the J. Paul Getty Museum (Los Angeles: J. Paul Getty Museum, 2001), p. 77, no. 152.
Harwood, Buie, Bridget May, and Curt Sherman. Architecture and Interior Design through the 18th Century: An Integrated History (Upper Saddle River: Prentice Hall, 2002), p. 392, no. 23-12, pl. 56.
---