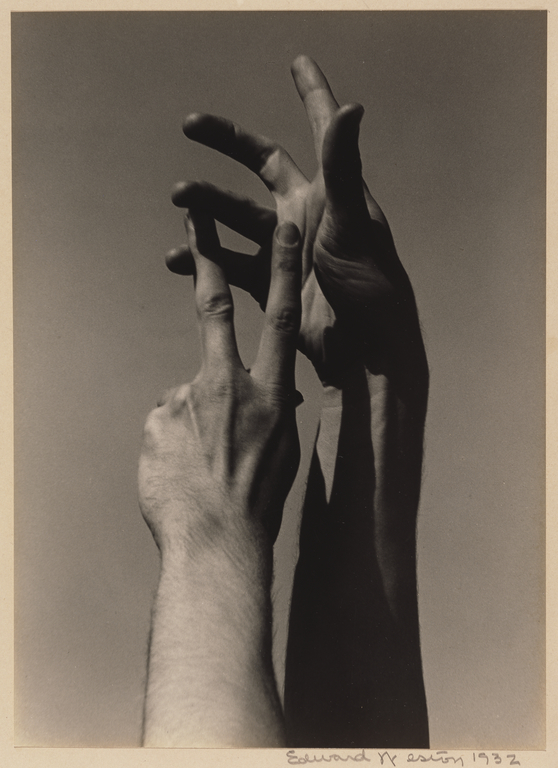 Hands of Kreutzberg

Edward Weston (American, 1886 - 1958) 25.1 x 18.1 cm (9 7/8 x 7 1/8 in.) 87.XM.61.1
Not currently on view
Dimensions:
25.1 x 18.1 cm (9 7/8 x 7 1/8 in.)
Copyright:
© 1981 Arizona Board of Regents, Center for Creative Photography
Harald Kreutzberg, a leading figure in the German modern dance movement, was known for his trademark shaved head, elaborate costumes, and elegant, expressive hand gestures. Edward Weston saw him perform in Carmel, California, in 1932. Though emotionally unmoved by the performance, Weston nonetheless asked the dancer if he could make his portrait. To neutralize what he deemed Kreutzberg's forced, theatrical poses, Weston isolated his expressive form against the sky.
1986 -
Butterfield & Butterfield (San Francisco)
Dance in Photography (February 2 to March 28, 1999)
The J. Paul Getty Museum at the Getty Center (Los Angeles), February 2 to March 28, 1999
Newhall, Nancy, ed. The Daybooks of Edward Weston. 2 vols. (Rochester, N.Y., George Eastman House 1961-66) vol 2 (New York: Horizon Press), vol. 2, pp. 253-54.
Butterfield Catalog. October 14, 1986, # 2011.
---