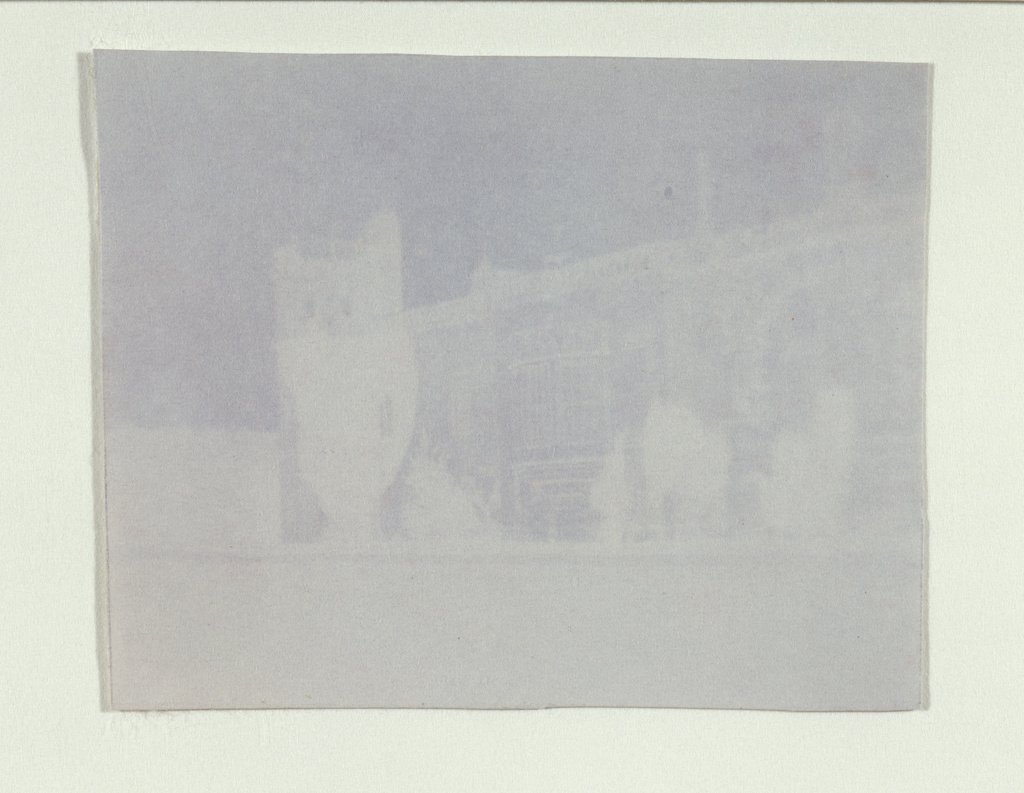 Open Content images tend to be large in file-size. To avoid potential data charges from your carrier, we recommend making sure your device is connected to a Wi-Fi network before downloading.
Not currently on view
Medium:
Photogenic drawing negative
Dimensions:
5.6 x 6.8 cm (2 3/16 x 2 11/16 in.)
This image of Lacock Abbey, William Henry Fox Talbot's ancestral home in Wiltshire, England, is a negative, or reversed image. Talbot placed inside his camera obscura a sheet of paper that had been made sensitive to light and fitted the camera with a lens. The light reflected off the subject was projected through the lens into the camera and onto the paper. As the shadows and light hit the paper in direct relation to their densities, the tones were reversed, thus creating a negative.

In the introductory remarks to The Pencil of Nature, published by Talbot from 1844 to 1846 and one of the first books illustrated with photographs, Talbot eloquently and proudly distinguished between traditional art media and the images that he could create by means of this new art: "[T]he plates of this work have been obtained by the mere action of Light upon sensitive paper. They have been formed or depicted by optical and chemical means alone, and without the aid of any one acquainted with the art of drawing." The statement, however, is not entirely true: Talbot's frustration with his own drafting skills while using the camera lucida led him to experiment with chemical means to make the images from these apparatuses permanent.
---