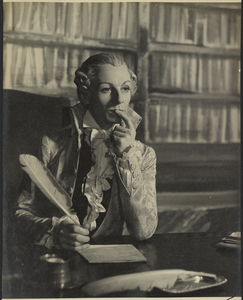 Not currently on view
Place:
London, England, Europe (Place created)

Dimensions:
27.6 × 22.3 cm (10 7/8 × 8 3/4 in.)
Copyright:
Status unknown, research required
Portrait of John Gielgud in an 18th century costume, sitting at a desk and holding a quill. He has a finger to his mouth and appears to be in deep thought.
---