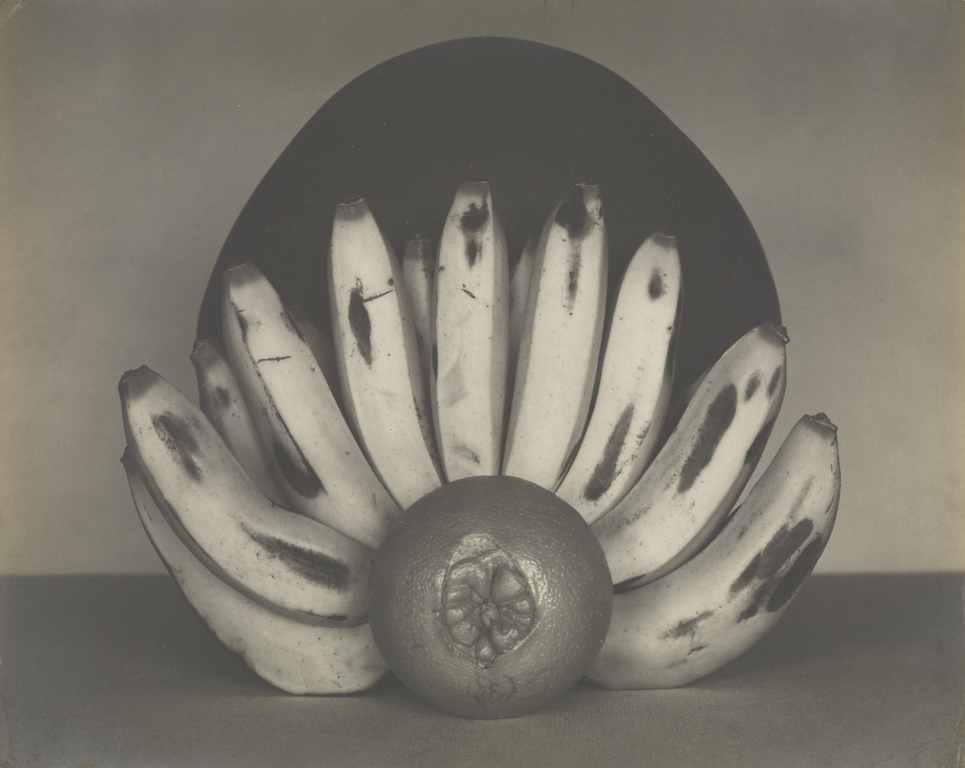 Bananas and Orange

Edward Weston (American, 1886 - 1958) 18.9 × 23.7 cm (7 7/16 × 9 5/16 in.) 84.XM.860.4
Not currently on view
Dimensions:
18.9 × 23.7 cm (7 7/16 × 9 5/16 in.)
Copyright:
© 1981 Arizona Board of Regents, Center for Creative Photography
Object Description
To clearly express my feeling for life with photographic beauty, present objectively the texture, rhythm, form in nature, without subterfuge or evasion in technique or spirit, to record the quintessence of the object or element before my lens, rather than an interpretation, a superficial phase, or passing mood-- this is my way in photography.

So wrote Edward Weston in 1927, the year in which he made this still life composition. The skin of the fruit is rendered in precise detail, with the bruises and marks on the bananas becoming graphic strokes of the camera's "brush." The pocked surface of the citrus fruit is also clearly delineated, while the orange's center reveals an anomalous organic form.
---