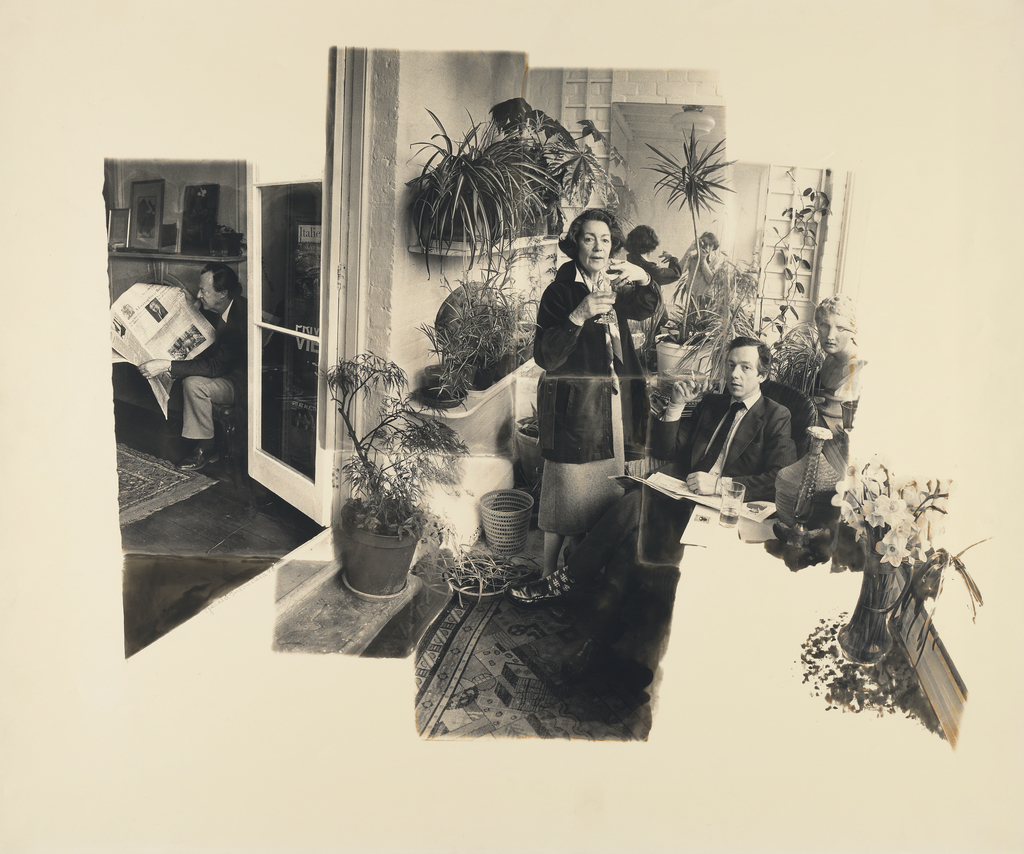 Thilo von Watzdorf and his Parents, Clapham Common, London

Gerald Incandela (American, born Tunisia, 1952) 50.6 × 63.2 cm (19 15/16 × 24 7/8 in.) 84.XM.773.5
Not currently on view
Title:
Thilo von Watzdorf and his Parents, Clapham Common, London
Place:
London, England (Place created)

Dimensions:
50.6 × 63.2 cm (19 15/16 × 24 7/8 in.)
This image is a composite portrait of Thilo von Watzdorf and his parents and includes, in the mirror's reflection, a self-portrait of Gerald Incandela making the photograph. Joined together to create a continuous frame, the illusion of perfect seamlessness is broken by the visible edges of each print. The dual images of the mother and her reflection, seen from behind gesturing toward the camera, adds a cubist dimension of simultaneity, of seeing the scene from multiple angles in a single frame. The father, visible through an open door reading the newspaper in an adjoining room, also suggests an alternate vantage point.
---