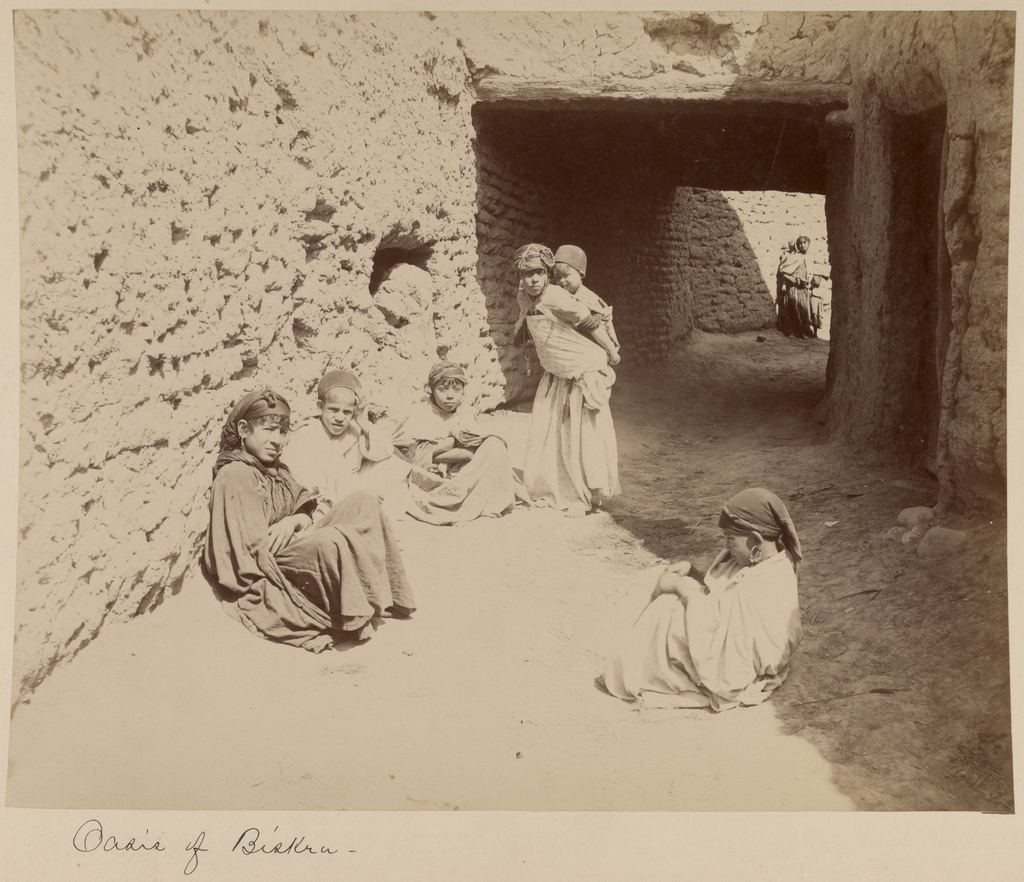 Not currently on view
Place:
Biskra, Biskra, Algeria, Africa (Place created)

Dimensions:
20.3 × 25.3 cm (8 × 9 15/16 in.)
A group of children gathered at the entrance to a short tunnel. Most of the children are sitting on the ground along a stone wall. One child is standing with a smaller child on their back.
- 1984
Samuel Wagstaff, Jr., American, 1921 - 1987, sold to the J. Paul Getty Museum, 1984.
---