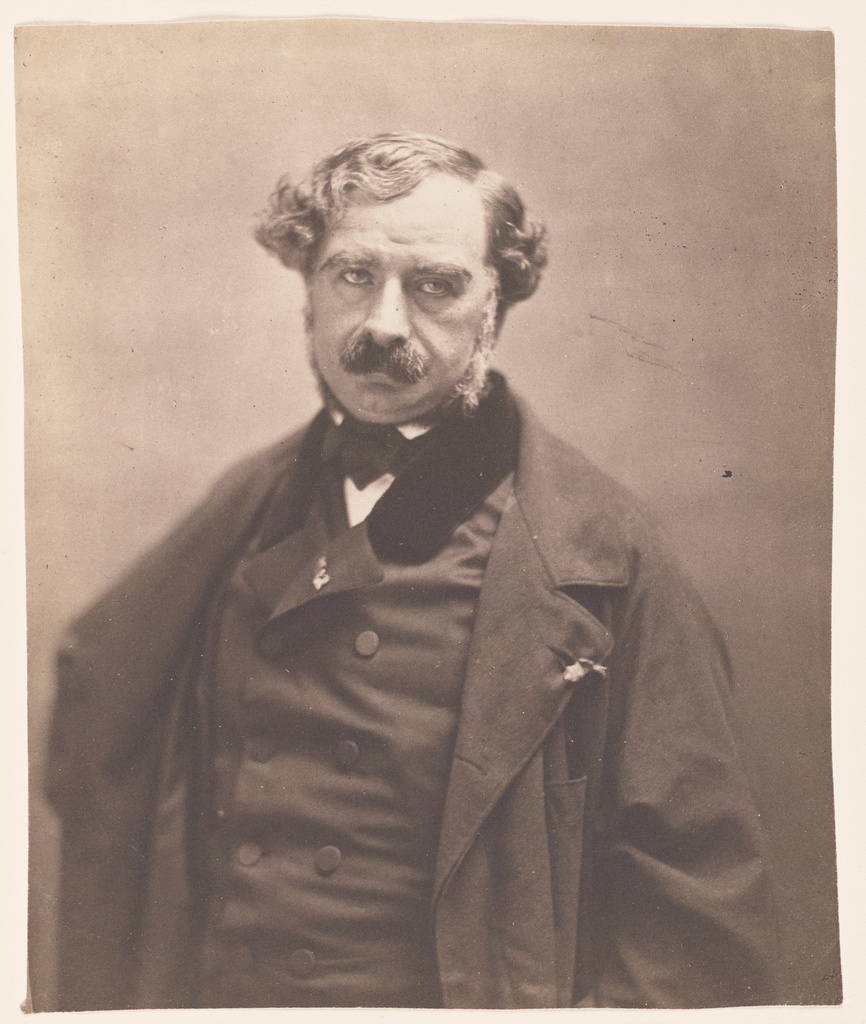 Open Content images tend to be large in file-size. To avoid potential data charges from your carrier, we recommend making sure your device is connected to a Wi-Fi network before downloading.
Not currently on view
Dimensions:
19.2 × 15.6 cm (7 9/16 × 6 1/8 in.)
In Nadar's portrait, the society painter Alexis Pérignon exudes a well-dressed prosperity slightly at odds with his weary expression. In 1856 he was decorated with the Legion of Honor, whose insignia he appears to wear on his outer lapel.

Nadar's portrait of Pérignon bears scant resemblance to the painter's own work, save for his elaborate wardrobe. He is sad-eyed, his expression nearly plaintive, and he has no illusions about the image of gentle fatigue he will present. Although not impatient, he perhaps wished the photographic process were over--despite its brevity when compared to the multiple sittings required for his portrait paintings. By sitting for Nadar, Pérignon perhaps tacitly recognized the power of photography to endanger and supplant his own field of endeavor.
- 1984
Samuel Wagstaff, Jr., American, 1921 - 1987, sold to the J. Paul Getty Museum, 1984.
A History of Photography from California Collections (February 9 to April 30, 1989)
San Francisco Museum of Modern Art (San Francisco), February 9 to April 30, 1989
Nadar/Warhol: Paris/New York (July 20, 1999 to May 28, 2000)
The J. Paul Getty Museum at the Getty Center (Los Angeles), July 20 to October 10, 1999
The Andy Warhol Museum (Pittsburgh), November 6, 1999 to January 30, 2000
The Baltimore Museum of Art (Baltimore), March 12 to May 28, 2000
Baldwin, Gordon, and Judith Keller. Nadar Warhol: Paris New York: Photography and Fame. Introduction by Richard Brilliant. (Los Angeles: J. Paul Getty Museum, 1999), p. 115.
---