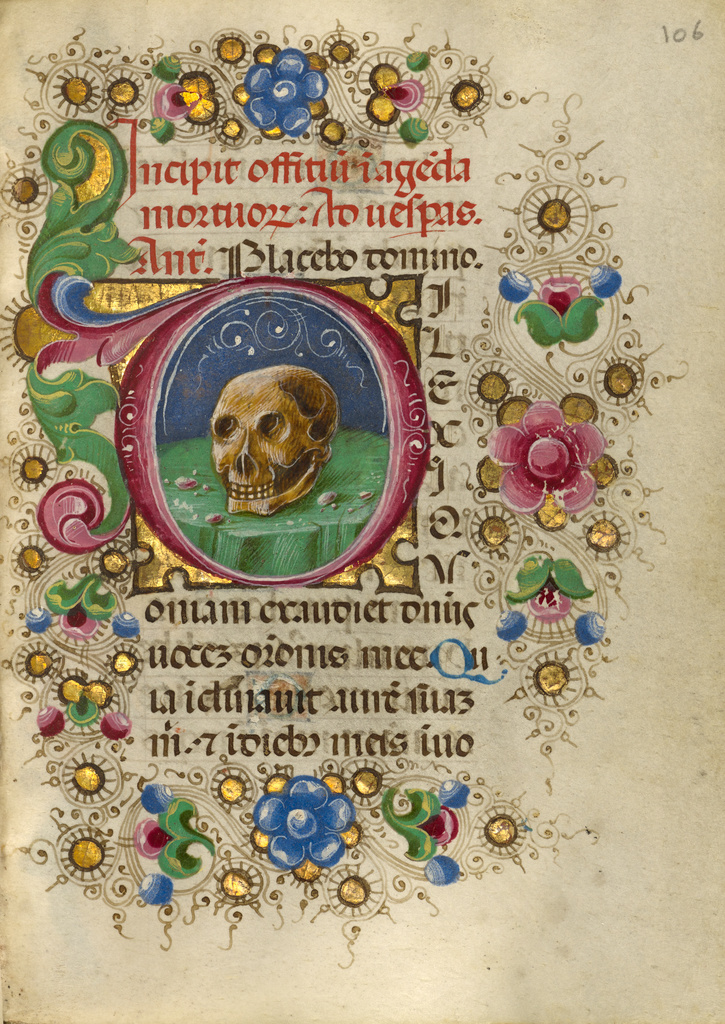 Not currently on view
Title:
Initial D: A Skull in a Rocky Field
Place:
Ferrara, Emilia-Romagna, Italy (Place created)

Medium:
Tempera colors, gold paint, gold leaf, and ink on parchment
Dimensions:
Leaf: 10.8 x 7.9 cm (4 1/4 x 3 1/8 in.)
Inside an initial D, a skull sits on a green rock. A gruesome reminder of death, this image introduces the Office of the Dead. In addition to being an integral part of funeral services, devout Christians read this prayer service daily to prepare themselves spiritually for death.
Education Resource

Subjects

Grades

Format

Flora and Fauna as Figures of Speech

Students create create a work of art that illustrates a figurative saying with a drawing of flora and/or fauna, and text written in ornate script.

Visual Arts; English–Language Arts

3-5

Three/Five-Part Lesson
---