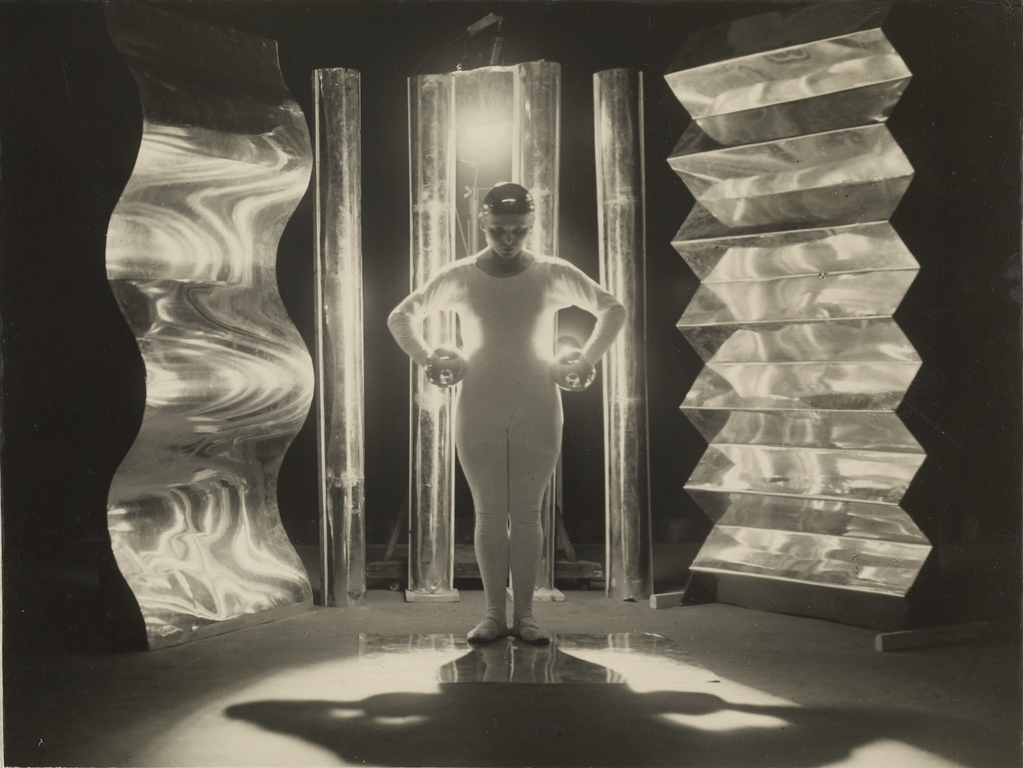 Metalltanz

T. Lux Feininger (American, born Germany 1910 - 2011) 10.8 × 14.4 cm (4 1/4 × 5 5/8 in.) 84.XM.127.24
Place:
Dessau, Germany, Europe (Place created)

Dimensions:
10.8 × 14.4 cm (4 1/4 × 5 5/8 in.)
Copyright:
© Estate of T. Lux Feininger
Karla Grosch's performance ofMetalltanz, or "Dance in Metal," exploited the reflective properties of polished metal. The avant-garde performances produced by Oskar Schlemmer's Stage Workshop at the Bauhaus School are seen today as significant forerunners of modern performance art and multimedia theater.

The photographer T. Lux Feininger studied at the Bauhaus with Schlemmer, under whose direction theater and dance became popular and important aspects of the German school's program.
- 1984
Volker Kahmen & Georg Heusch, sold to the J. Paul Getty Museum, 1984.
Dance in Photography (February 2 to March 28, 1999)
The J. Paul Getty Museum at the Getty Center (Los Angeles), February 2 to March 28, 1999
Lyonel Feininger: Photographs, 1928-1939 (February 25, 2011 to March 11, 2012)
The J. Paul Getty Museum at the Getty Center (Los Angeles), October 25, 2011 to March 11, 2012
Arthur M. Sackler Museum (Cambridge), March 30 to June 2, 2012
Audio: Metalltanz (Exhib: FEININGER)
---