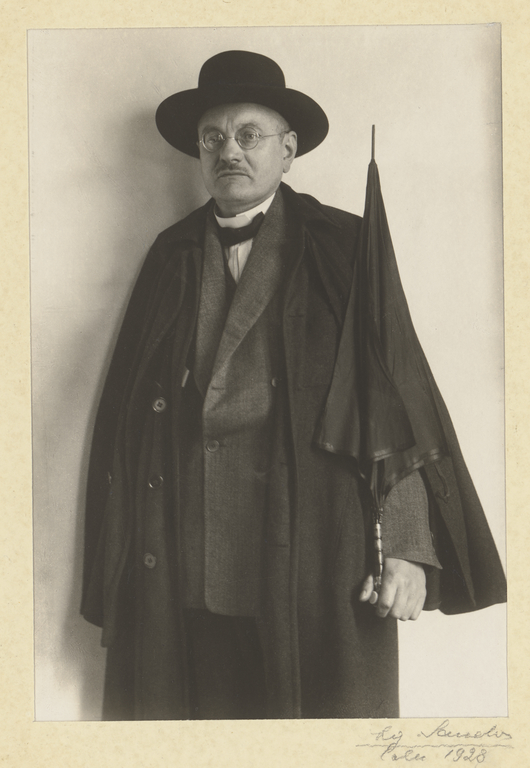 Parlamentarian of the Democratic Party, (Abgeordneter, Demokrat)]

August Sander (German, 1876 - 1964) 22.5 x 15.6 cm (8 7/8 x 6 1/8 in.) 84.XM.126.168
Not currently on view
Title:
Parlamentarian of the Democratic Party, (Abgeordneter, Demokrat)]
Dimensions:
22.5 x 15.6 cm (8 7/8 x 6 1/8 in.)
Businessman and parliamentarian Johannes Scheerer was one of the many individuals at the fringes of the political spectrum. He shoulders his umbrella like a shotgun, measuring up the viewer with an owlish, suspicious glance. Behind this formidable facade lurks a character more akin to a provinical schoolmaster than a legislator.
-
Gunther Sander, German, 1907 - 1987
August Sander: Photographs from the J. Paul Getty Museum (September 22 to October 30, 1988)
Stiftung Bahnhof Rolandseck, September 22 to October 30, 1988
August Sander: Faces of the German People (May 21 to November 3, 1991)
The J. Paul Getty Museum (Malibu), May 21 to July 28, 1991
J.B. Speed Art Museum (Louisville), September 17 to November 3, 1991
August Sander: German Portraits, 1918-1933 (March 6 to June 24, 2001)
The J. Paul Getty Museum at the Getty Center (Los Angeles), March 6 to June 24, 2001
August Sander's People of the 20th Century (November 16, 2007 to September 14, 2008)
Art Gallery of New South Wales (Sydney), November 16, 2007 to February 3, 2008
The J. Paul Getty Museum at the Getty Center (Los Angeles), May 6 to September 14, 2008
Keller, Judith. August Sander: German Portraits, 1918-1933, exh. brochure (Los Angeles: The J. Paul Getty Museum) center #5
---