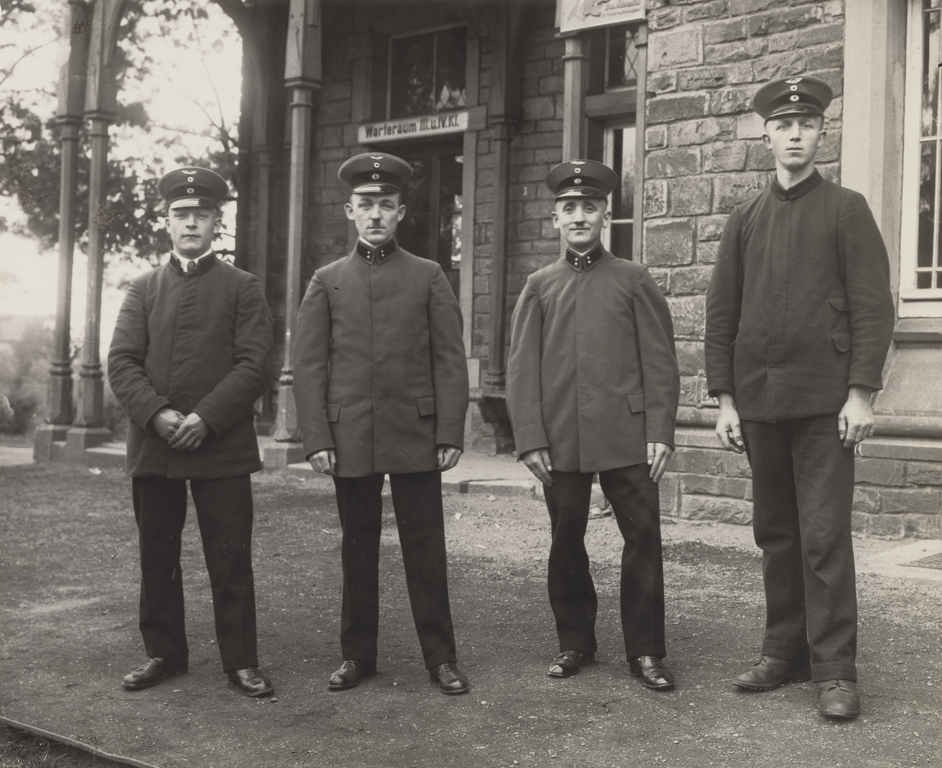 [Railway officers (Bahnbeamte)]

August Sander (German, 1876 - 1964) 22.5 × 27.6 cm (8 7/8 × 10 7/8 in.) 84.XM.126.87
Not currently on view
Title:
[Railway officers (Bahnbeamte)]
Dimensions:
22.5 × 27.6 cm (8 7/8 × 10 7/8 in.)
Assembled outside a train station in rural Germany, these four railway workers posed for August Sander, who made this photograph in an effort to record the men's physiognomy. The neatly groomed workers stand awkwardly with their hands at their sides, wearing the uniforms of the railway company. Unfortunately for the tall worker on the far right, the sleeves of the standard garment were a bit too short. Railway companies in both America and Europe provided employment to many men who benefited from the innovation of the steam engine.
-
Gunther Sander, German, 1907 - 1987
Railroad Vision (March 3 to June 23, 2002)
The J. Paul Getty Museum at the Getty Center (Los Angeles), March 5 to June 23, 2002
---