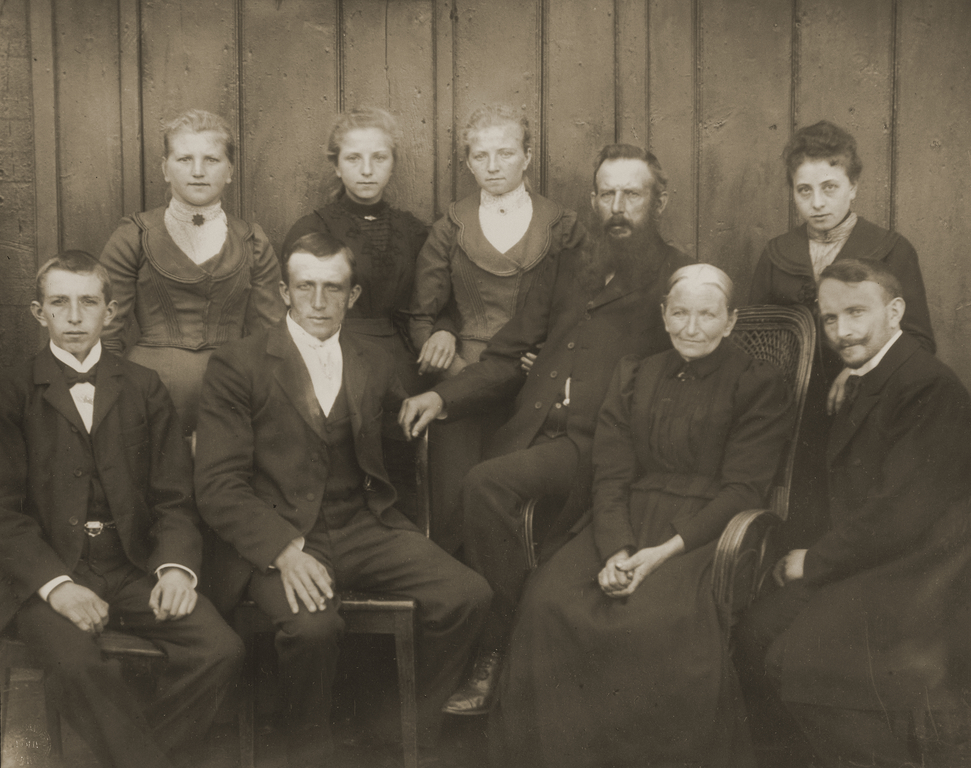 [Untitled] / [Portrait of the Sander family]

August Sander (German, 1876 - 1964) 21.4 x 27 cm (8 7/16 x 10 5/8 in.) 84.XM.126.85
Not currently on view
Title:
[Untitled] / [Portrait of the Sander family]
Date:
negative about 1902 - 1903; print 1950s
Dimensions:
21.4 x 27 cm (8 7/16 x 10 5/8 in.)
Sander grew up in Herdorf, a town in the Westerwald associated with mining and farming. In this family portrait, he is seated at far right. His wife, Anna, stands behind him.
-
Gunther Sander, German, 1907 - 1987
August Sander's People of the 20th Century (November 16, 2007 to September 14, 2008)
Art Gallery of New South Wales (Sydney), November 16, 2007 to February 3, 2008
The J. Paul Getty Museum at the Getty Center (Los Angeles), May 6 to September 14, 2008
---