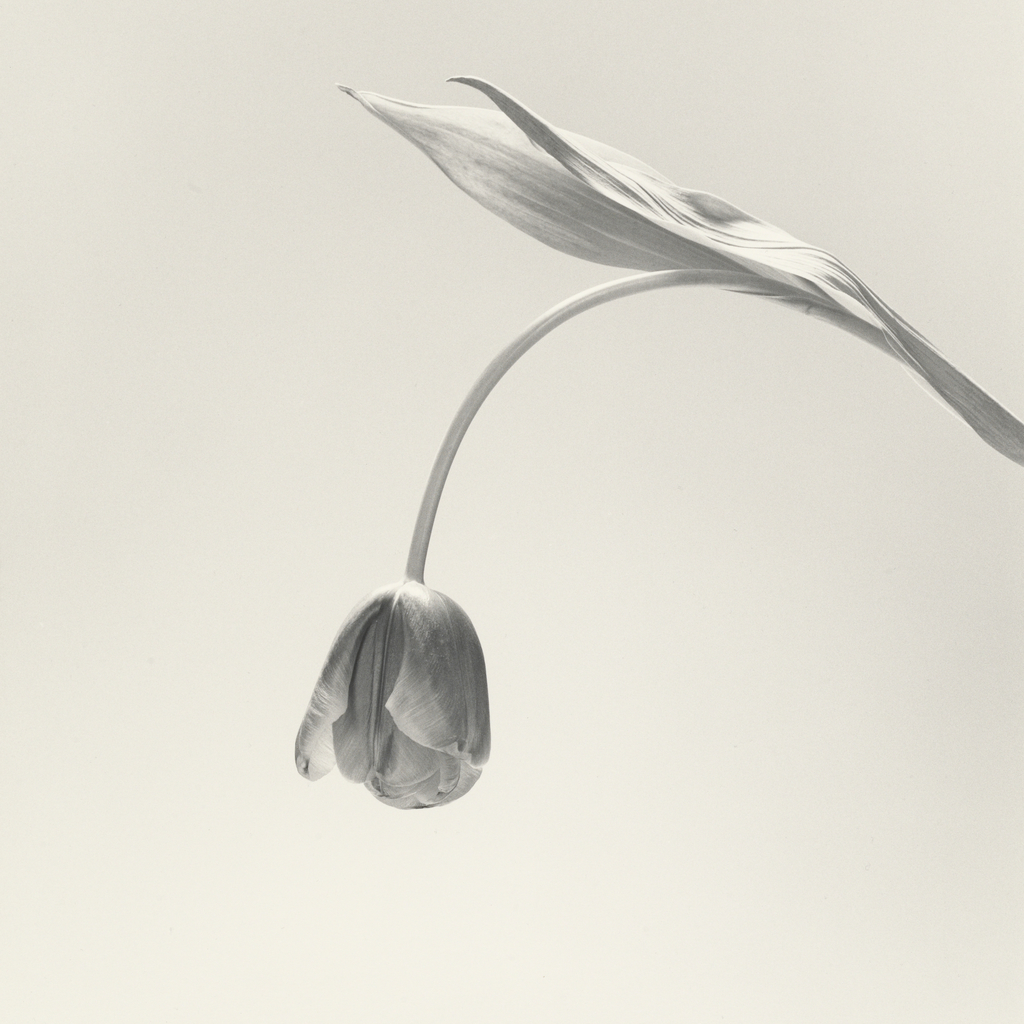 Tulip

Robert Mapplethorpe (American, 1946 - 1989) 38.7 x 38.6 cm (15 1/4 x 15 3/16 in.) 2011.7.18
Not currently on view
Place:
New York, New York, United States (Place created)

Dimensions:
38.7 x 38.6 cm (15 1/4 x 15 3/16 in.)
Copyright:
© Robert Mapplethorpe Foundation
Credit Line:
Jointly acquired by the J. Paul Getty Trust and the Los Angeles County Museum of Art, with funds provided by the J. Paul Getty Trust and the David Geffen Foundation
Perfection means you don't question anything about the photograph. There are certain pictures I've taken in which you really can't move that leaf or that hand.

--Robert Mapplethorpe

Mapplethorpe presents a tulip, a staple subject of still lifes for centuries, but approaches it in a distinctive way. By choosing to capture the flower in profile, rather than from what would be the intuitive, vertical sightline, Mapplethorpe imbues the image with a sense of motion. The arc of the stem bows below two outstretched leaves, as if floating up or down on wings.

After his beginnings with Polaroid portraits, Mapplethorpe refined his style and process in the early 1980s. Drawing on his knowledge of the 19th-century photographs he collected, he used simple compositions and careful lighting to great effect. Considered a central figure in late 20th century photography, his subjects span elegant figure studies, delicate floral still lifes, glamorous celebrity portraits, and the S&M community.
Muschamp, Herbert. i Mapplethorpe: The Complete Flowers (Düsseldorf ; New York: teNeues, 2006), pl. 92.
---