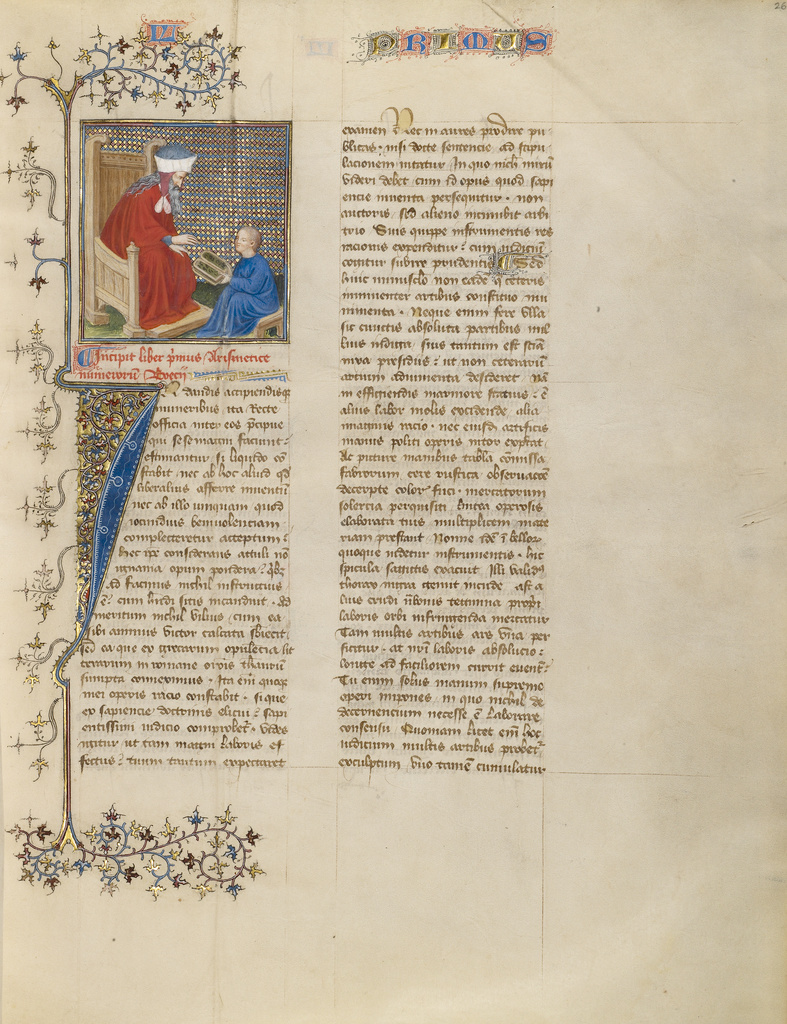 Open Content images tend to be large in file-size. To avoid potential data charges from your carrier, we recommend making sure your device is connected to a Wi-Fi network before downloading.
Title:
Boethius Instructs a Young Boy in Arithmetic
Place:
Paris, France (Place created)

Medium:
Tempera colors, gold paint, gold leaf, and ink on parchment
Dimensions:
Leaf: 39 x 30.5 cm (15 3/8 x 12 in.)
Boethius leans forward in his imposing chair to instruct the young boy who sits on a stool at his feet. The student extends his wax tablets, which display a series of numbers. The wax tablets were constructed of wooden boards, covered with wax. Students could write and then reuse the surface by covering it with new wax. The background of the scene is filled with a glittering checkerboard design called a diapered ground, which was used frequently in French illumination in the early 1400s. This image marks the transition in the manuscript between the end of Alchandreus's text and the beginning of Boethius's Arithmetica,a discussion of mathematics.
---