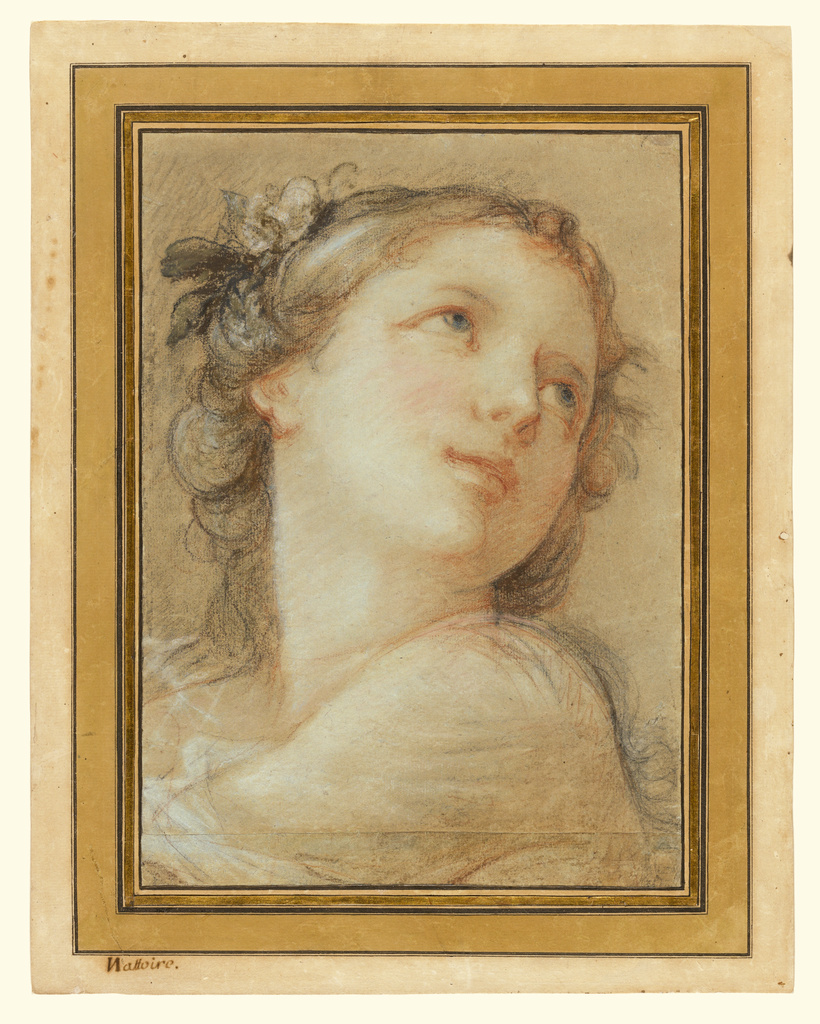 Open Content images tend to be large in file-size. To avoid potential data charges from your carrier, we recommend making sure your device is connected to a Wi-Fi network before downloading.
Not currently on view
Medium:
Black and red chalk, heightened with white chalk and blue and pink pastels on blue-gray paper
Dimensions:
32.7 × 23.5 cm (12 7/8 × 9 1/4 in.)
Charles-Joseph Natoire, who was often praised for his sensual depiction of the female nude, skillfully evoked the qualities of flesh in the full lips, long neck, rounded shoulder, and smooth, rosy cheeks of this head study. Natoire used meticulous layers of chalk and pastel for his subject's complexion, and long, loose chalk strokes for her hair. He made this drawing as a study for the Entry of Marc Antony into Ephesus, the first of three designs he created for a tapestry series to be woven at the Gobelins Tapestry Manufactory. In the completed design, this figure dances in the foreground, holding a tambourine-like musical instrument in her outstretched arms. Her upward gaze is directed to Marc Antony, who stands behind her, high on his chariot. Natoire's designs failed to please the Marquis de Marigny, Louis XV's director-general of the Bâtiments du Roi, and only one tapestry from the series was ever produced.
-
Private Collection, France
Casting Characters: Portraits and Studies of Heads (November 4, 2003 to February 1, 2004)
The J. Paul Getty Museum at the Getty Center (Los Angeles), November 4, 2003 to February 1, 2004
Gods and Heroes: European Drawings of Classical Mythology (November 19, 2013 to February 9, 2014)
The J. Paul Getty Museum at the Getty Center (Los Angeles), November 19, 2013 to February 9, 2014
---