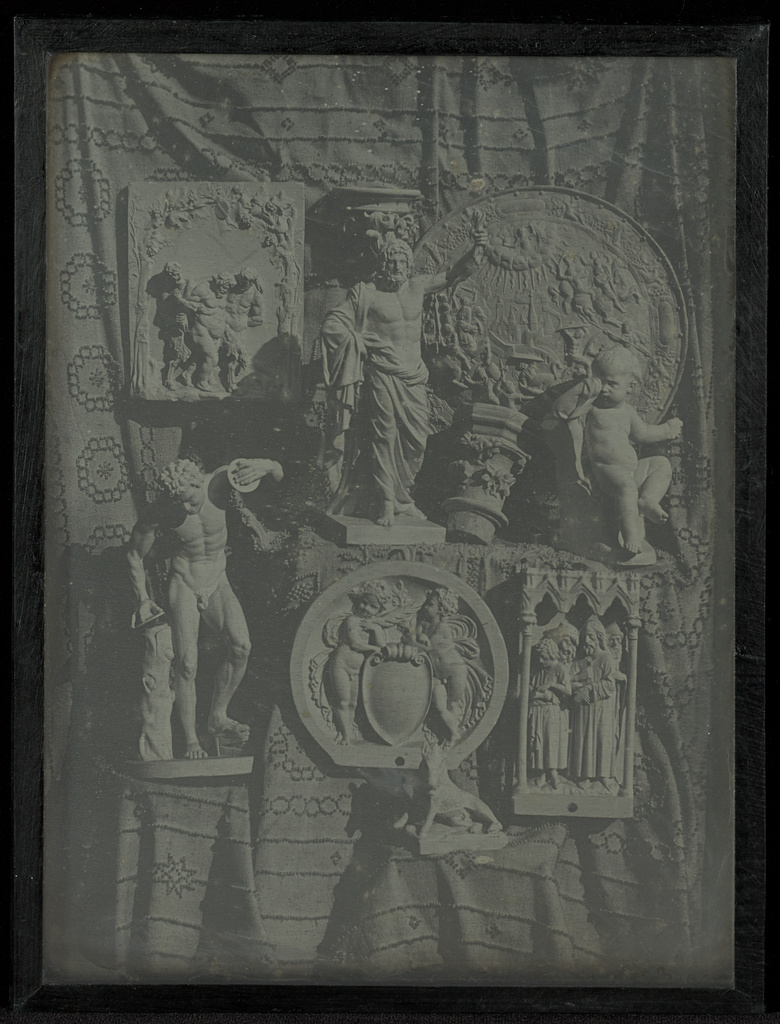 Open Content images tend to be large in file-size. To avoid potential data charges from your carrier, we recommend making sure your device is connected to a Wi-Fi network before downloading.
Currently on view at: Getty Center, Museum West Pavilion, Gallery W006
Title:
Still Life With Plaster Casts
Dimensions:
20.3 x 15.2 cm (8 x 6 in.)
Baron Séguier was part of a small circle of amateurs that surrounded Jacques-Louis-Mandé Daguerre. Daguerre invented the daguerreotype, the process announced to the world in 1839 that produces highly detailed positive images on silver-coated copper plates. Some of the first successful daguerreotypes depicted arrangements of small-scale plaster copies of sculpture. The exceptionally long exposure times precluded the use of living models, a problem that would not be resolved until about 1841.
-
The Wilson Centre for Photography LLC
French Daguerreotype (May 12, 2003 to January 4, 2004)
Musée d'Orsay (Paris), May 12 to August 17, 2003
The Metropolitan Museum of Art (New York), September 22, 2003 to January 4, 2004
Antiquity & Photography: Early Views of Ancient Mediterranean Sites (November 9, 2005 to May 1, 2006)
The J. Paul Getty Museum at the Getty Villa (Malibu), November 9, 2005 to May 1, 2006
In Focus: The Nude (October 9, 2007 to February 24, 2008)
The J. Paul Getty Museum at the Getty Center (Los Angeles), October 9, 2007 to February 24, 2008
In Focus: Still Life (September 7, 2010 to January 23, 2011)
The J. Paul Getty Museum at the Getty Center (Los Angeles), September 7, 2010 to January 23, 2011
In Focus: Daguerreotypes (November 3, 2015 to March 20, 2016)
The J. Paul Getty Museum at the Getty Center (Los Angeles), November 3, 2015 to March 20, 2016
---