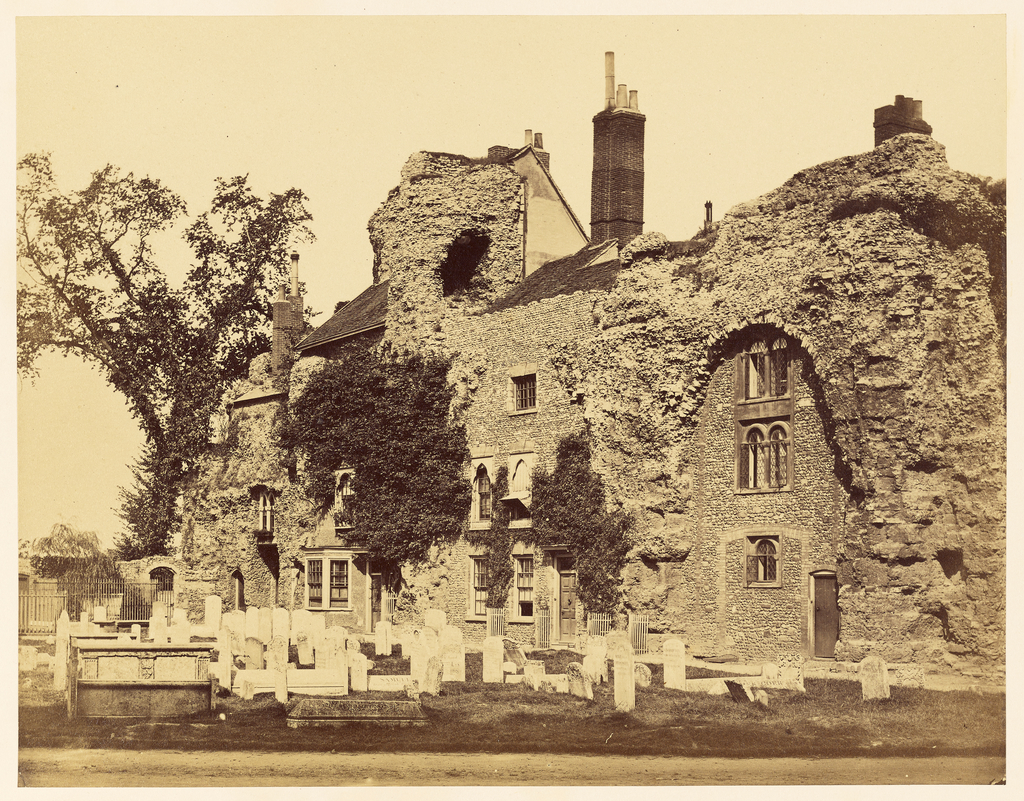 Remains of the Abbey Church, Bury St. Edmunds

George Downes (British, died 1874) 20.9 × 26.8 cm (8 1/4 × 10 9/16 in.) 84.XA.871.5.13
Not currently on view
Title:
Remains of the Abbey Church, Bury St. Edmunds
Place:
London, England; Bury St. Edmunds, Suffolk, England (Place Created)

Dimensions:
20.9 × 26.8 cm (8 1/4 × 10 9/16 in.)
Object Description
An old church building, partially in ruin, with a small cemetery out front. The building has clumps of ivy growing along the sides and a crumbling tower.
---