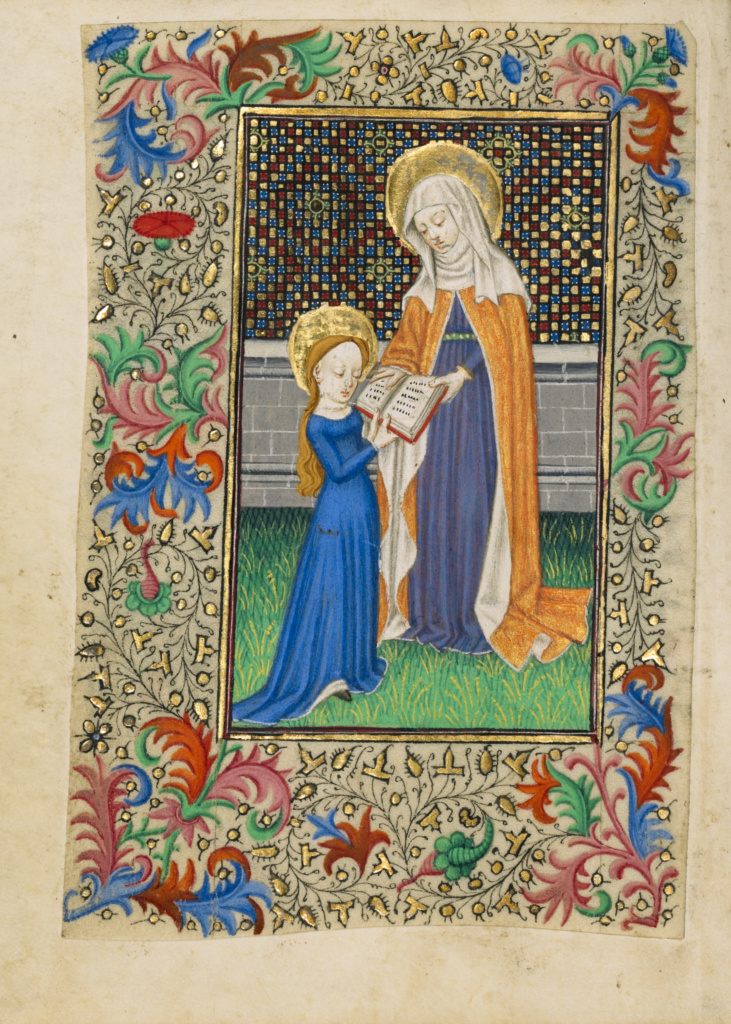 Open Content images tend to be large in file-size. To avoid potential data charges from your carrier, we recommend making sure your device is connected to a Wi-Fi network before downloading.
Not currently on view
Place:
France or England (Place created)

Medium:
Tempera colors, gold leaf, and ink on parchment bound between pasteboard covered with red morocco
Dimensions:
Leaf: 12.1 × 9.2 cm (4 3/4 × 3 5/8 in.)
This richly illuminated book of hours is a small-scale prayer book made in either Rouen, France or England for an English patron. In addition to scenes from the life of Christ, this book is filled with lively images of saints popular at the time in England and France. The artist depicted important events from the life and death of each holy man or woman, often setting the scenes within lush landscapes. These images would have reminded those who read the accompanying suffrages, or prayers to saints, of the exemplary lives led by these individuals.

The illuminator of this manuscript, known as the Master of Sir John Fastolf, trained in the Parisian workshop of the Boucicaut Master. He later moved to Normandy, and by 1450 he was working in England. This artist's international career reflects the movement of illuminators between major artistic centers in Europe, such as Paris, Milan, and Prague, especially around the year 1400. The manuscript displays artists' interest at this time in naturalistic depictions of landscape, patterned backgrounds, and elaborate border decoration, here composed of colorful acanthus leaves and gold ivy.
---