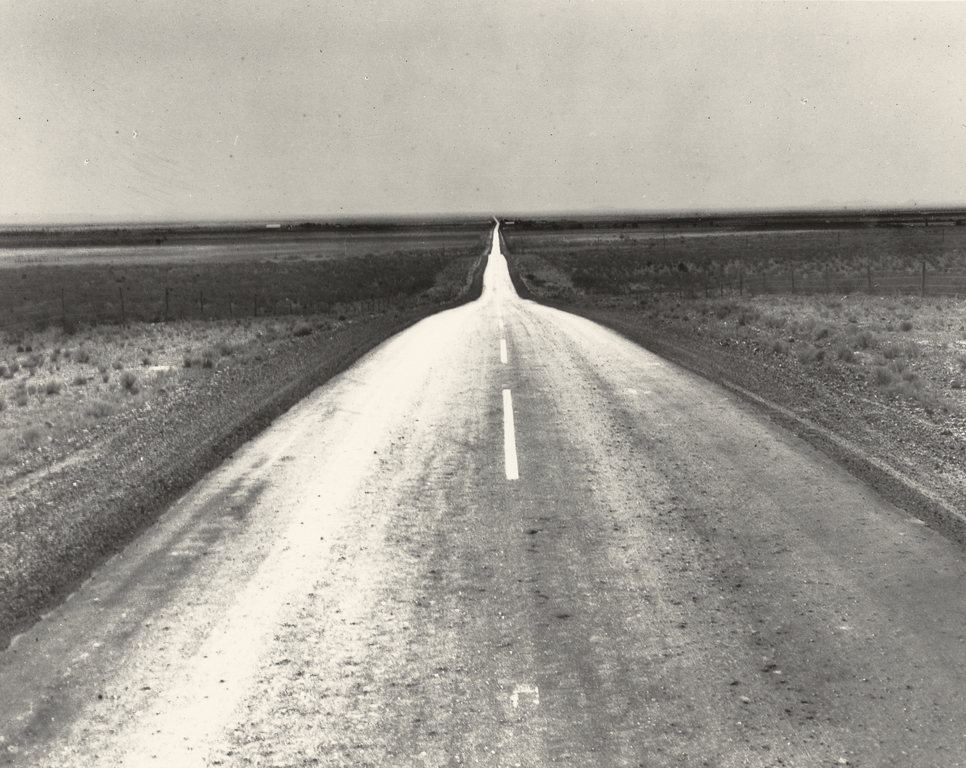 [The Road West / Highway to the West, U.S. 54 in Southern New Mexico]

Dorothea Lange (American, 1895 - 1965) 18.7 × 23.8 cm (7 3/8 × 9 3/8 in.) 2001.36.1
Not currently on view
Title:
[The Road West / Highway to the West, U.S. 54 in Southern New Mexico]
Place:
New Mexico, United States (Place created)

Date:
negative 1938; print 1965
Dimensions:
18.7 × 23.8 cm (7 3/8 × 9 3/8 in.)
Copyright:
© Oakland Museum of California, the City of Oakland
Dedicated to using the camera toward social ends, Lange spent several years documenting Depression-era conditions. In her efforts to record the effects of the economic decline on migrant labor, Lange here focused on a western expanse dominated by Highway 54. Stretching deep into the distance through a seemingly desolate landscape, the road was one that many families took west on their exodus from rural dust bowl conditions in Oklahoma.
---