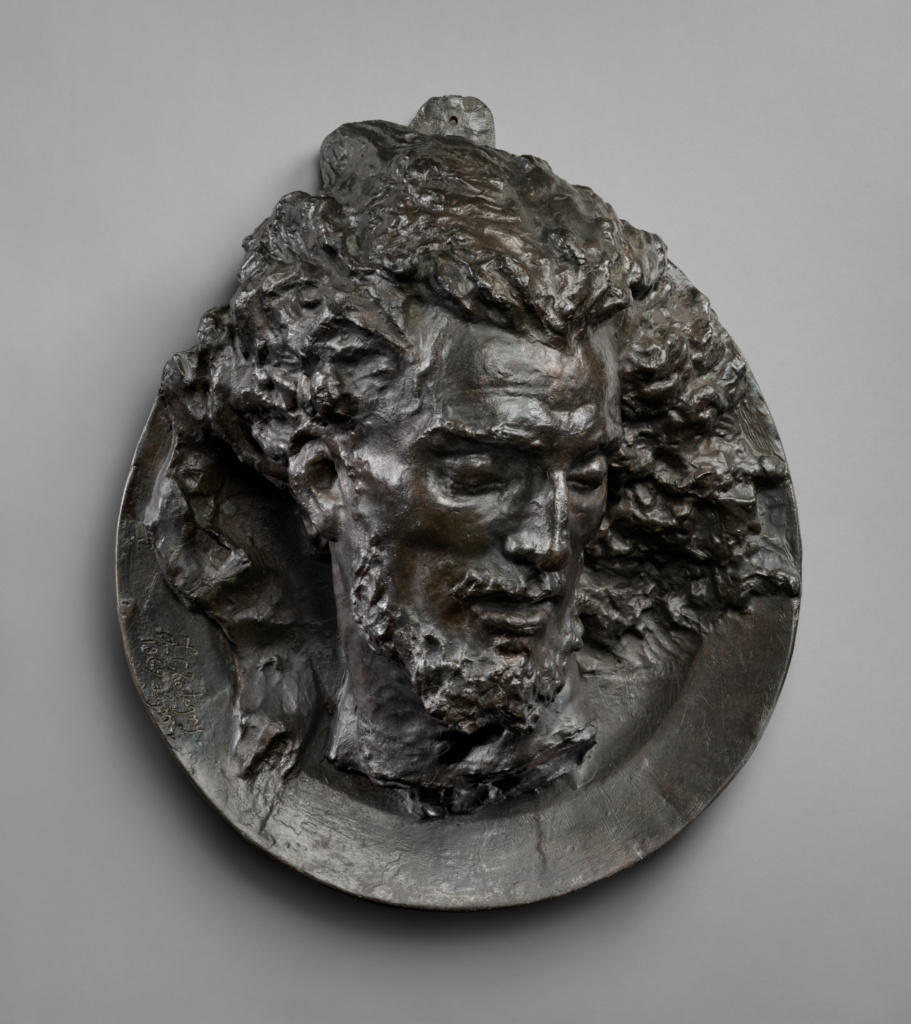 Open Content images tend to be large in file-size. To avoid potential data charges from your carrier, we recommend making sure your device is connected to a Wi-Fi network before downloading.
Not currently on view
Title:
Head of St. John the Baptist
Place:
Lyon, France (Place Created)

Dimensions:
43 × 12.7 cm (16 15/16 × 5 in.)
Object Description
The severed head of Saint John the Baptist, executed at the request of Salome, King Herod's stepdaughter, rests on a charger. According to the Bible, Salome's request was prompted by her mother, Herodias, who wanted revenge on the prophet who had condemned her incestuous marriage to Herod. In later interpretations of the story, Herod and Herodias become symbols of lust and surfeit, and the charger, passed around the table with John's head, becomes a precedent for the ceremony of the Eucharist. The story was particularly popular in the Middle Ages, when images of Saint John's head on a charger were believed to have therapeutic and curative powers. This bronze relief by Jean-Baptiste Chatigny plays down the gruesome aspects of the story, emphasizing John's surrender instead of the decapitation. Chatigny smoothly cut the neck, blending it into the round edge of the plate while focusing more attention on the upper areas of the face. The loose modeling and imprecise treatment of the surfaces towards the top of the relief, especially apparent in the hair, augment the image's surreal qualities. John's closed eyes and open mouth make him seem all-too-human, emphasizing the pathos and tragedy of his death.
---