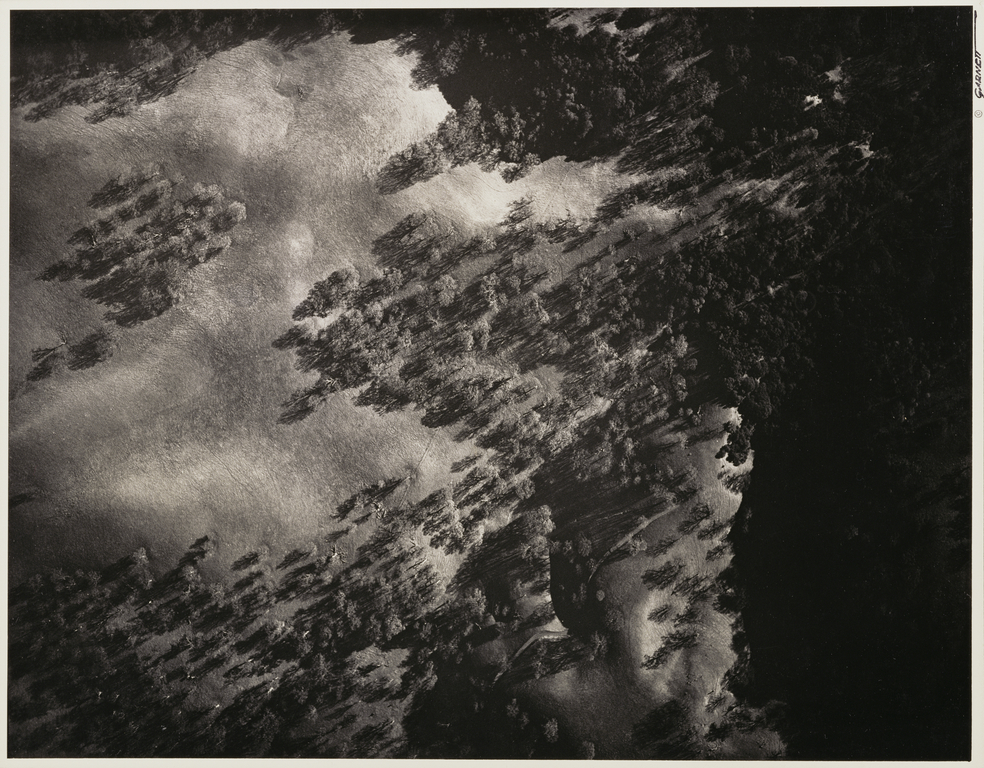 Trees on Hills, Gorman, California

William A. Garnett (American, 1916 - 2006) 34.3 x 27 cm (13 1/2 x 10 5/8 in.) 2000.32.16
Not currently on view
Title:
Trees on Hills, Gorman, California
Place:
Gorman, California, United States (Place created)

Dimensions:
34.3 x 27 cm (13 1/2 x 10 5/8 in.)
Copyright:
© Estate of William A. Garnett
Because of the precise timing and control needed to get the the pictures he wanted, Garnett had to learn to pilot a plane himself. In his hands, the airplane became an artistic tool. The majority of Garnett's photographs were taken at low speeds, while he balanced the wheel with his elbow and manipulated the rubber pedals with his feet. The stillness of his work belies the fact that it was photographed while he was in motion.
-
William A. Garnett, American, 1916 - 2006
Recent Acquisitions: Eugene Atget, Brett Weston, William Garnett, Milton Rogovin (February 3 to May 30, 2004)
The J. Paul Getty Museum at the Getty Center (Los Angeles), February 3 to May 30, 2004
---