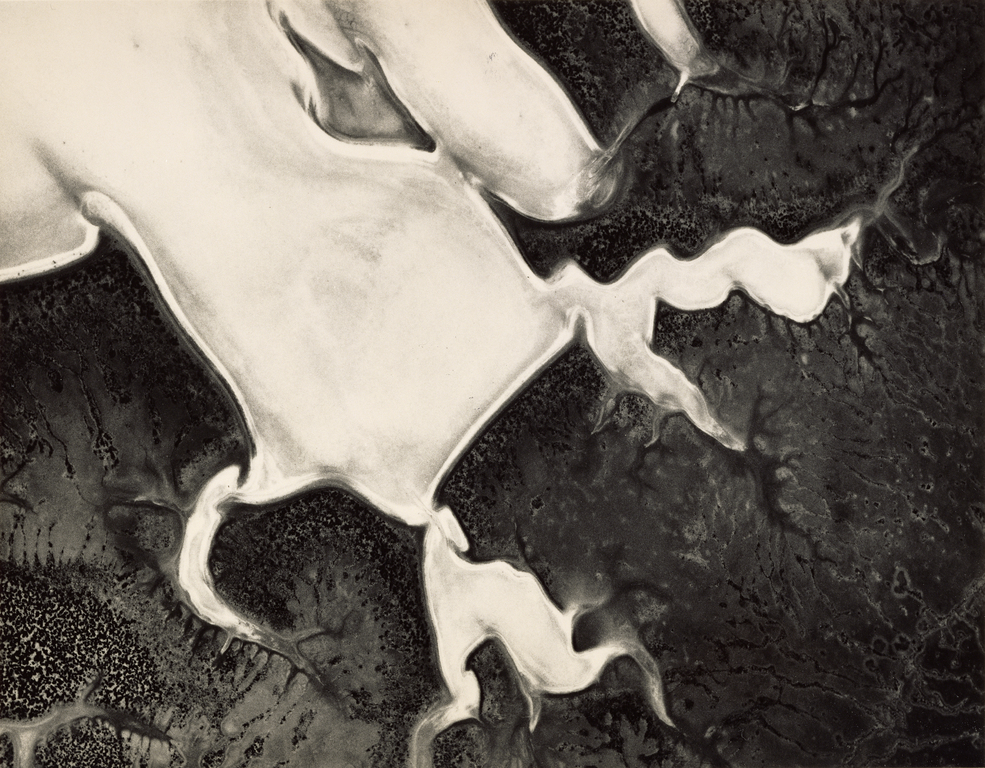 Dry Soda Lake, Carrizo Plain, California

William A. Garnett (American, 1916 - 2006) 34.4 x 26.8 cm (13 9/16 x 10 9/16 in.) 2000.32.5
Not currently on view
Title:
Dry Soda Lake, Carrizo Plain, California
Place:
California, United States (Place created)

Dimensions:
34.4 x 26.8 cm (13 9/16 x 10 9/16 in.)
Copyright:
© Estate of William A. Garnett
Soda Lake covers an area of about three thousand acres and is one of the dominant features of the Carrizo Plain in San Luis Obispo County. With no outlet, the water evaporates, leaving behind a glistening expanse of carbonate salts that are shaped by strong winds. From above, the strange beauty of these salt deposits resembles flowing lava, and implicit reminder of the powerful forces of fire and ice that formed the earth.
-
William A. Garnett, American, 1916 - 2006
Recent Acquisitions: Eugene Atget, Brett Weston, William Garnett, Milton Rogovin (February 3 to May 30, 2004)
The J. Paul Getty Museum at the Getty Center (Los Angeles), February 3 to May 30, 2004
---