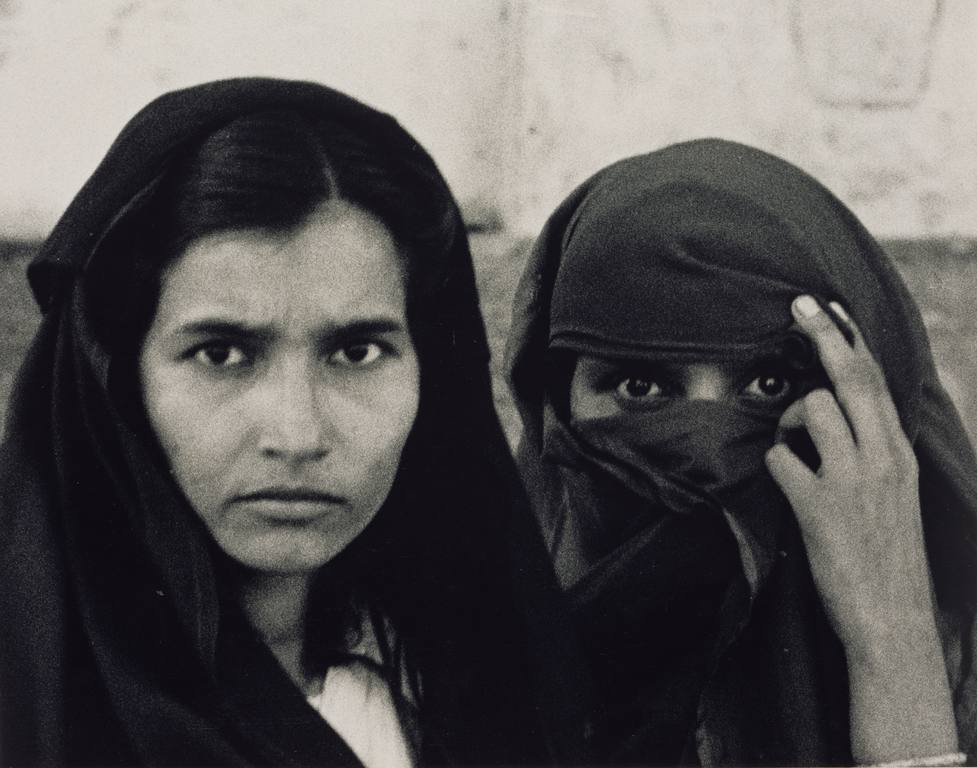 Egypt

Dorothea Lange (American, 1895 - 1965) 26.7 × 33.8 cm (10 1/2 × 13 5/16 in.) 2000.50.48
Not currently on view
Dimensions:
26.7 × 33.8 cm (10 1/2 × 13 5/16 in.)
Copyright:
© Oakland Museum of California, the City of Oakland
The piercing gazes of two Middle Eastern women must surely have struck Dorothea Lange when she made this photograph, just as they strike the viewer now. The powerful expressions of both women are evident, though one covers her face with a veil. Lange understood that blankets, veils, and scarves could modify one's appearance, punctuate one's actions, and emphasize emotional moments. She exploited this device throughout her career, particularly in her photographs of women. She photographed Native American women wrapped in blankets, elderly Irish women wearing black shawls, and veiled Middle Eastern women like those seen here.
Keller, Judith. In Focus: Dorothea Lange. Photographs from the J. Paul Getty Museum. (Los Angeles: J. Paul Getty Museum, 2002), p.89.
---