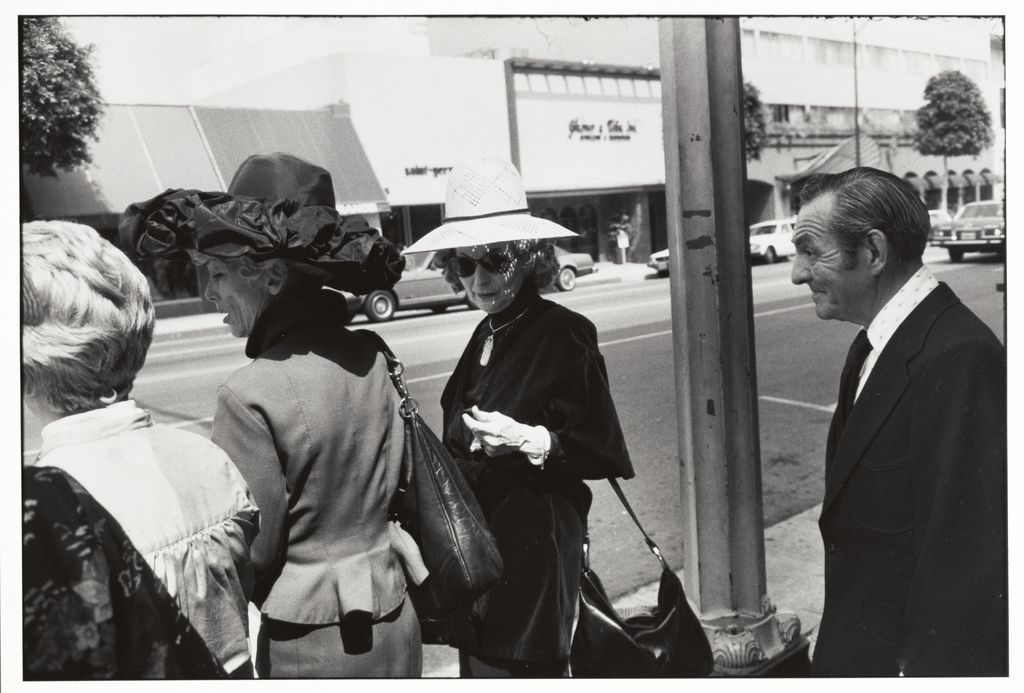 [Untitled]

Garry Winogrand (American, 1928 - 1984) 22.5 × 33.8 cm (8 7/8 × 13 5/16 in.) 99.XM.14.2
Place:
Beverly Hills, California, United States, North America (Place created)

Dimensions:
22.5 × 33.8 cm (8 7/8 × 13 5/16 in.)
Copyright:
© 1984 The Estate of Garry Winogrand
The amateur, snapshotlike appearance of Garry Winogrand's Beverly Hills photograph is completely intentional. Winogrand often approached his subjects at a slightly skewed angle, tilting the picture frame in order to create an off-balance sense of reality. As a result his images of people captured unwittingly effectively convey the frenetic energy found along the urban street. In this photograph, a man is divided from a group of women by a street lamp, accentuating fundamental differences between the two sexes. This picture was made while Winogrand was considering a series entitled "Women are Better Than Men."
- 1999
Fraenkel Gallery San Francisco, CA, U.S.
Tradition and Innovation: Recent Additions to the Photographs Collection (June 20 to October 8, 2000)
The J. Paul Getty Museum at the Getty Center (Los Angeles), June 20 to October 8, 2000
---