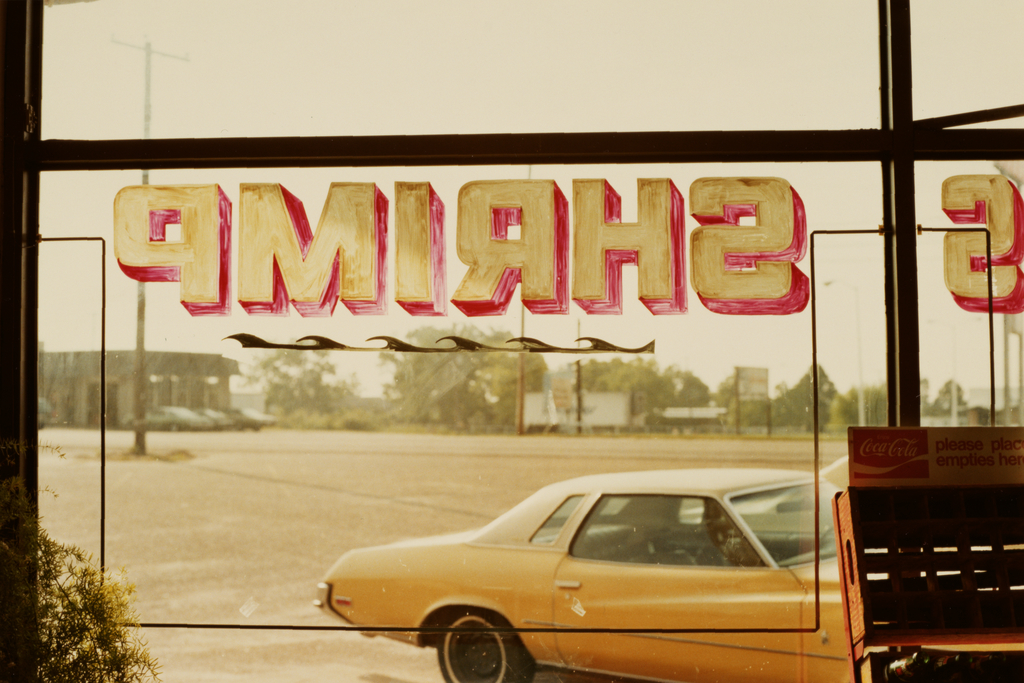 Not currently on view
Place:
Louisiana, United States (Place Depicted)
Dimensions:
20.3 × 30.5 cm (8 × 12 in.)
Copyright:
© Eggleston Artistic Trust
Object Description
Looking out from inside a shrimp-selling establishment, a faded orange-colored sedan offers the only evidence of recent guests. The Coca-Cola display crate in the lower right corner sits empty, and the vast parking lot is bare. William Eggleston's photograph evokes a sense of impermanence, reflecting both seasonal transience and its economic impact.
Exhibitions
William Eggleston and the Color Tradition (October 26, 1999 to January 30, 2000)
The J. Paul Getty Museum at the Getty Center (Los Angeles), October 26, 1999 to January 30, 2000
William Eggleston (November 18, 2001 to September 22, 2002)
Fondation Cartier pour l'art contemporain (Paris), November 18, 2001 to March 10, 2002
The Hayward Gallery (London), July 11 to September 22, 2002
---