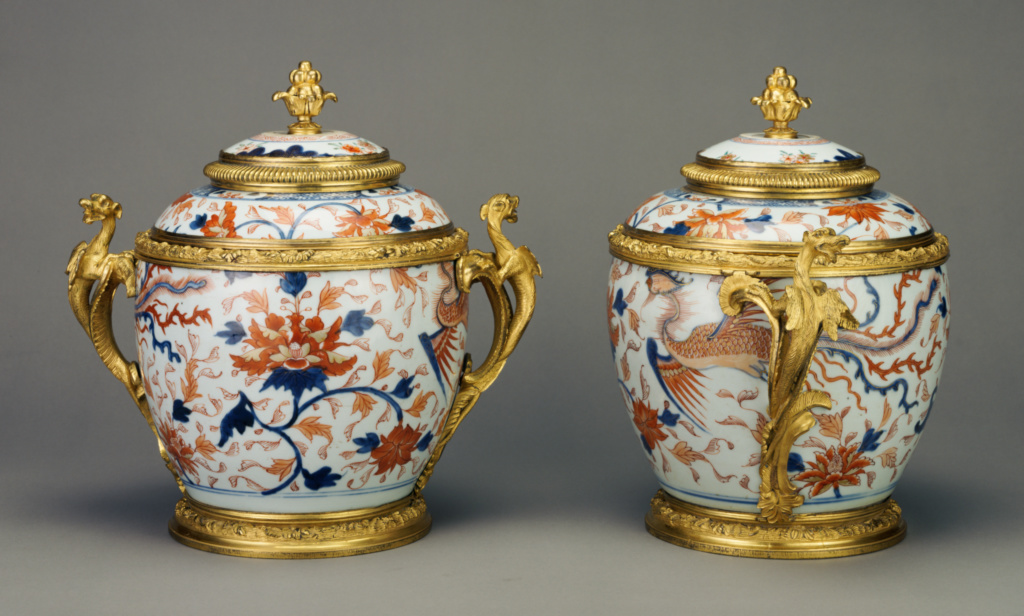 Currently on view at: Getty Center, Museum South Pavilion, Gallery S104, Section 1
Culture:
Jars: Chinese, Mounts: French
Medium:
Porcelain, underglaze blue, overglaze enamel decoration, and gilding; gilt-bronze mounts
Credit Line:
Partial gift of Dr. Horace W. Brock in honor of Martin Zimet
The painted decoration on the Chinese porcelain of these mounted jars represents the phoenix flying through flowers, symbolic of prosperity and nobility. French craftsmen transformed these jars into a more conventional Western shape by placing the porcelain in gilt-bronze mounts, including handles and a knob. The porcelain would have been valued purely for its decoration. The handles are designed in the form of dragons, a motif associated with China and Japan.
---