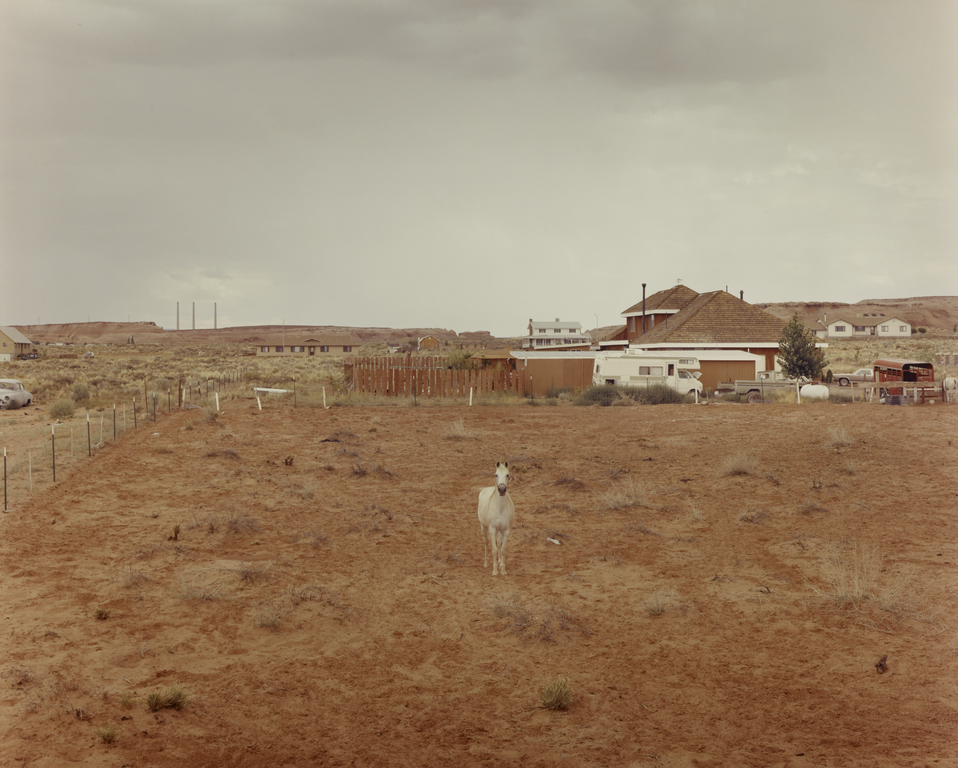 Page, Arizona, August 1982 (Lone Horse)

Joel Sternfeld (American, born 1944) 40.8 x 50.8 cm (16 1/16 x 20 in.) 98.XM.225.2
Not currently on view
Title:
Page, Arizona, August 1982 (Lone Horse)
Place:
Page, Arizona, United States (Place created)

Date:
negative August 1982; print August 1995
Dimensions:
40.8 x 50.8 cm (16 1/16 x 20 in.)
Credit Line:
Gift of Nancy and Bruce Berman
In this image from Joel Sternfeld's American Prospects series, a corralled white horse in Page, Arizona regards the camera with an unnervingly human attention. Since 1978, Sternfeld has undertaken many photographic expeditions across the United States, focusing on the rural landscape and creating a photographic portrait of America often described as ironic.
- 1998
Nancy and Bruce Berman Los Angeles, CA, U.S.
Where We Live: Photographs of America from the Berman Collection (October 24, 2006 to February 25, 2007) (153)
The J. Paul Getty Museum at the Getty Center (Los Angeles), October 24, 2006 to February 25, 2007
---