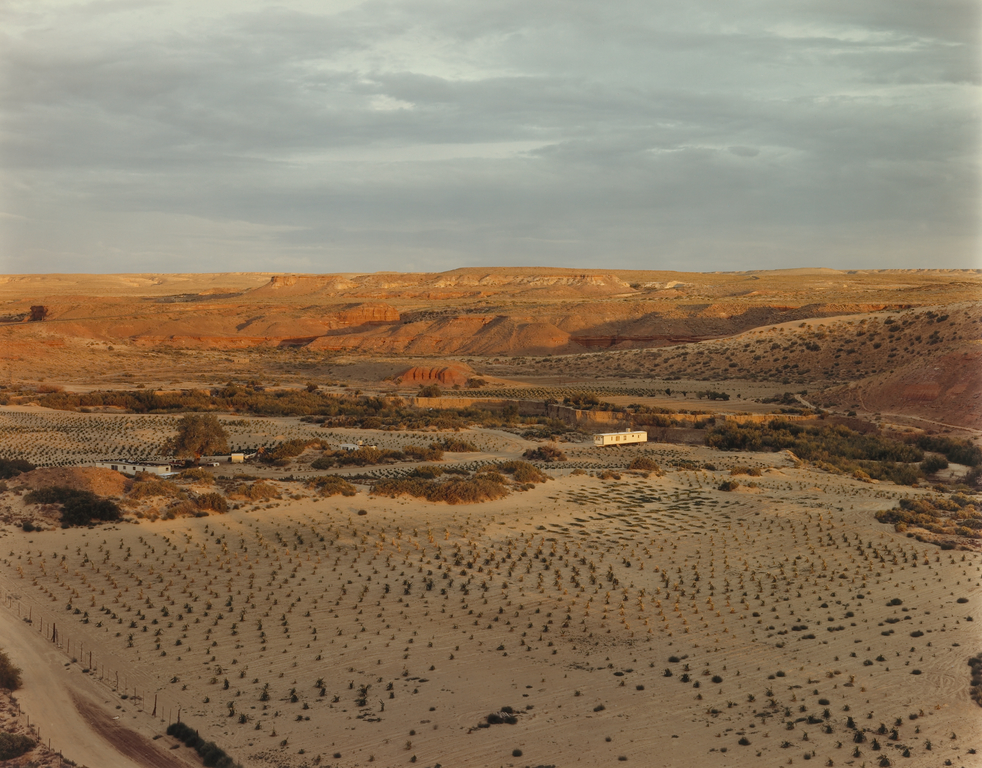 Moenkopi, Arizona

Joel Sternfeld (American, born 1944) 40 x 50.5 cm (15 3/4 x 19 7/8 in.) 98.XM.225.1
Place:
Moenkopi, Arizona, United States (Place created)

Date:
negative August 1982; print March 1987
Dimensions:
40 x 50.5 cm (15 3/4 x 19 7/8 in.)
Credit Line:
Gift of Nancy and Bruce Berman
A shining white trailer home floats out of place on a sea of rolling desert hills. Joel Sternfeld's large, tripod-mounted view camera gave him a cool, detached viewpoint, letting him describe the scene in relentless detail. His detachment highlights the uneasy relationship between humans and nature that informs many pictures in his American Prospects series.
- 1998
Nancy and Bruce Berman Los Angeles, CA, U.S.
---