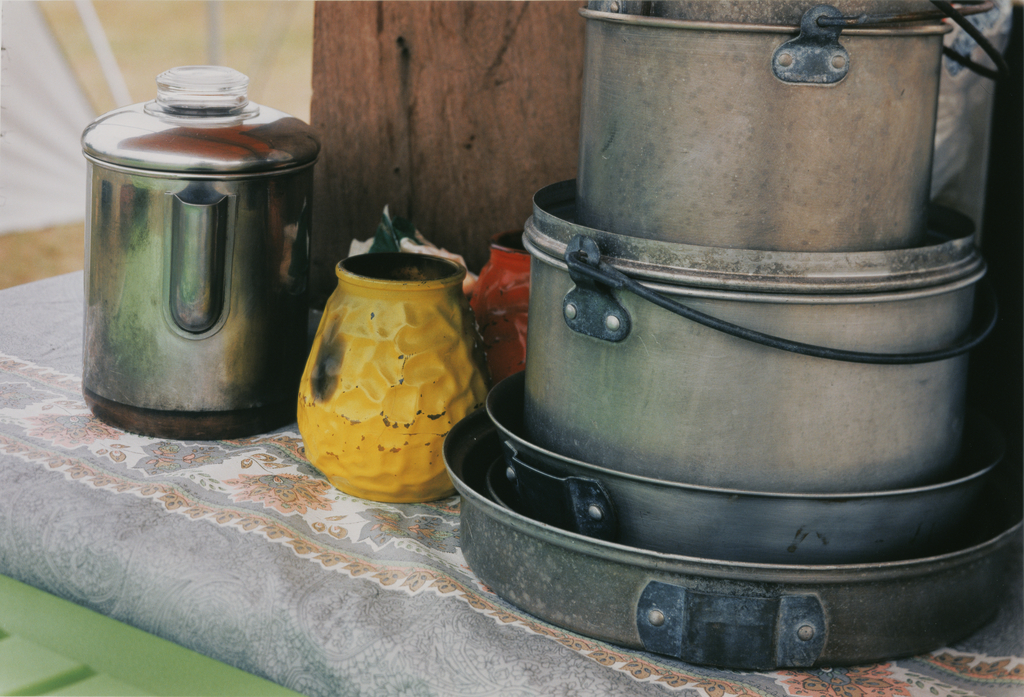 Hither Hills State Park, Montauk, New York

Adam Bartos (American, born 1953) 49 x 72.3 cm (19 5/16 x 28 7/16 in.) 98.XM.199.10
Not currently on view
Title:
Hither Hills State Park, Montauk, New York
Places:
United States (Place created)
Montauk, New York, United States (Place depicted)

Dimensions:
49 x 72.3 cm (19 5/16 x 28 7/16 in.)
Credit Line:
Gift of Nancy and Bruce Berman
A precise eye for detail-here articulated by a chipped, slightly singed yellow candle holder nestled between pots and pans--distinguishes the photographs Adam Bartos made in the early 1990s at the recreational campgrounds of Hither Hills State Park in Montauk, Long Island. While the delicately printed tablecloth hints at the contrast between camping and creature comfort, the focus on eating implements connotes a well-worn tradition of domestic still lifes, telling the history of a family through an intimate portrait of its tools for nourishment.
- 1998
Nancy and Bruce Berman Los Angeles, CA, U.S.
William Eggleston and the Color Tradition (October 26, 1999 to January 30, 2000)
The J. Paul Getty Museum at the Getty Center (Los Angeles), October 26, 1999 to January 30, 2000
---