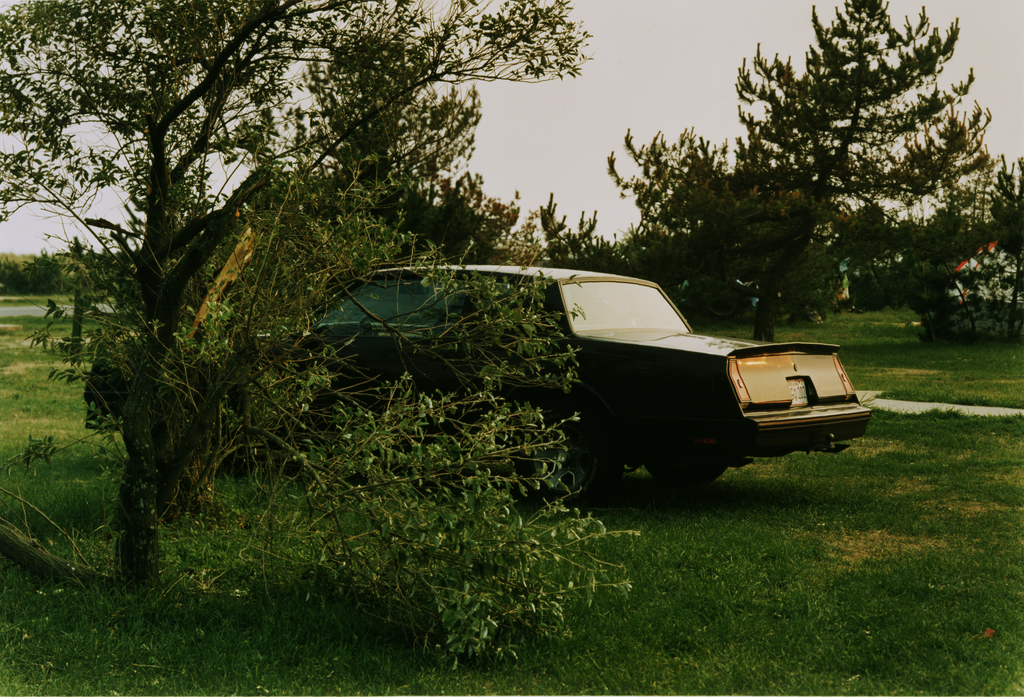 Hither Hills State Park, Montauk, New York

Adam Bartos (American, born 1953) 49 x 72.2 cm (19 5/16 x 28 7/16 in.) 98.XM.199.1
Not currently on view
Title:
Hither Hills State Park, Montauk, New York
Places:
United States (Place created)
Montauk, New York, United States (Place depicted)

Dimensions:
49 x 72.2 cm (19 5/16 x 28 7/16 in.)
Credit Line:
Gift of Nancy and Bruce Berman
A rust-colored luxury sedan parked in the shade of a young tree serves as the beguilingly mundane focus of this photograph by Adam Bartos. In the early 1990s, Bartos made a series of images at the recreational campgrounds of Hither Hills State Park in Montauk, Long Island. Taken in late afternoon over the course of several years, these evocative photographs documented the ritual of the obligatory family vacation, juxtaposing the cultivated yet natural landscape with its seemingly alien visitors who contrast rather than blend with the setting.
- 1998
Nancy and Bruce Berman Los Angeles, CA, U.S.
---