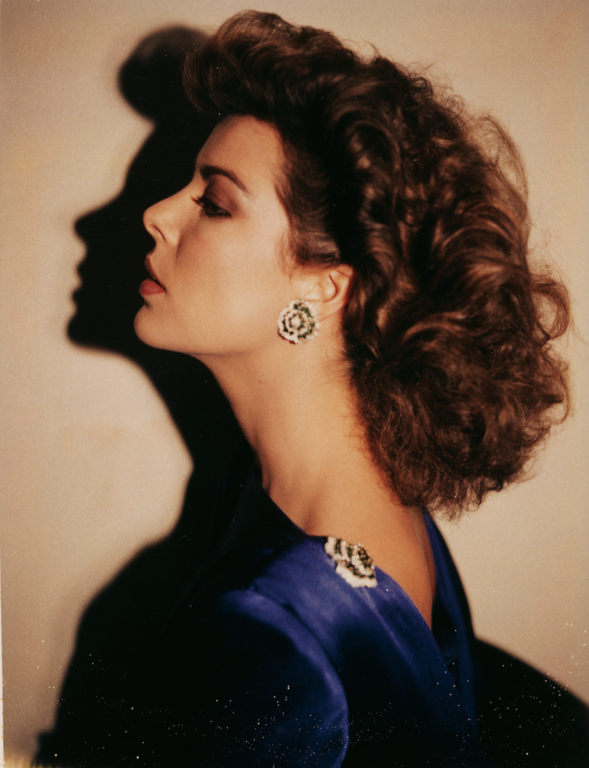 [Princess Caroline of Monaco]

Andy Warhol (American, 1928 - 1987) 9.5 × 7.3 cm (3 3/4 × 2 7/8 in.) 98.XM.168.10
Not currently on view
Title:
[Princess Caroline of Monaco]
Medium:
Polaroid dye diffusion print
Dimensions:
9.5 × 7.3 cm (3 3/4 × 2 7/8 in.)
Copyright:
© The Andy Warhol Foundation for the Visual Arts, Inc.
Princess Caroline, daughter of Hollywood star Grace Kelly and Prince Rainier III of Monaco, was only twenty-six when Andy Warhol took this Polaroid. Her very fast life had been filled with yachts, discotheques, costly resorts, designer clothes, an early marriage to an older man, and a fairly swift divorce. As the oldest of the prince's three children, she had served as "first lady" of Monaco since her mother's tragic death in an automobile accident the previous fall. Andy Warhol portrayed her in the same aloof style that had been her mother's hallmark.

Warhol considered royalty another element of the Pop scene. His representations of Princess Caroline, however, were more in the tradition of Hollywood studio photographers than that of court painters. Warhol posed Caroline in profile, as if he were photographing a legendary star, with her long, soft, wavy hair hanging loose on her bare neck. The lighting on her face cast a deep shadow, creating strong chiaroscuro in 1940s film noir style; along with her downward gaze, the lighting made her appear remote and imperious.
---