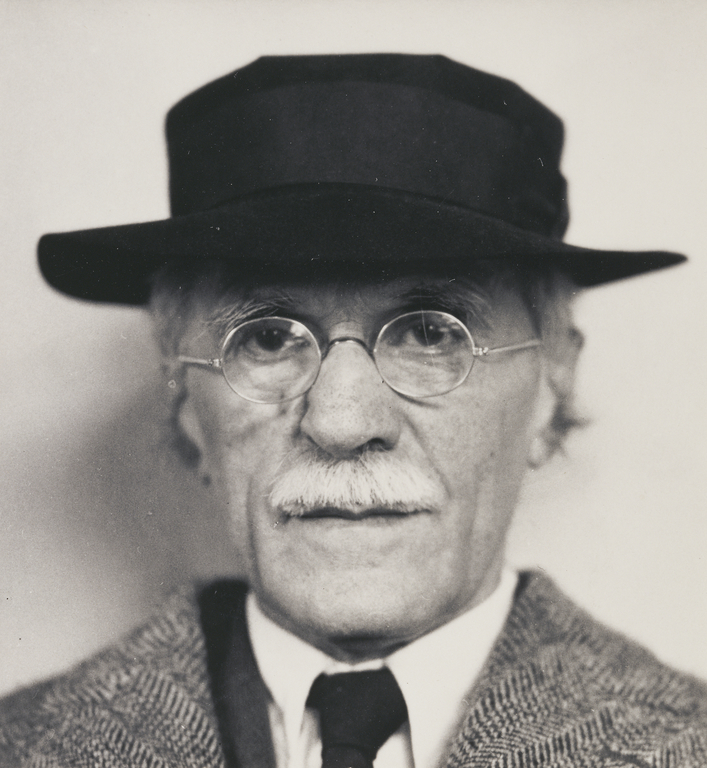 Alfred Stieglitz, New York V

Dorothy S. Norman (American, 1905 - 1997) 6.4 x 5.9 cm (2 1/2 x 2 5/16 in.) 97.XM.78.18
Not currently on view
Title:
Alfred Stieglitz, New York V
Places:
United States (Place created)
New York, New York, United States (Place depicted)

Dimensions:
6.4 x 5.9 cm (2 1/2 x 2 5/16 in.)
Credit Line:
Bequest of Dorothy S. Norman
Dorothy Norman composed this striking portrait of Alfred Stieglitz in such a direct manner that it resembles a passport or driver's license snapshot. The shadow behind Stieglitz reveals that he is indeed up against a wall, while the donning of his hat and overcoat indicate that the picture was not made at a moment of relaxation. Norman had been experimenting with photography under Stieglitz's instruction for about six years when she made this image. Often regarded as the father of American photography, Stieglitz was an influential figure in Norman's life. After meeting at his New York gallery, they began an intimate relationship that lasted almost two decades. In the 1930s, Norman published a journal entitled Twice A Year, which contained reproductions of Stieglitz's work as well as essays on his philosophy of art and its interpretation.
- 1997
Estate of Dorothy S. Norman, American, 1905 - 1997
Tradition and Innovation: Recent Additions to the Photographs Collection (June 20 to October 8, 2000)
The J. Paul Getty Museum at the Getty Center (Los Angeles), June 20 to October 8, 2000
---