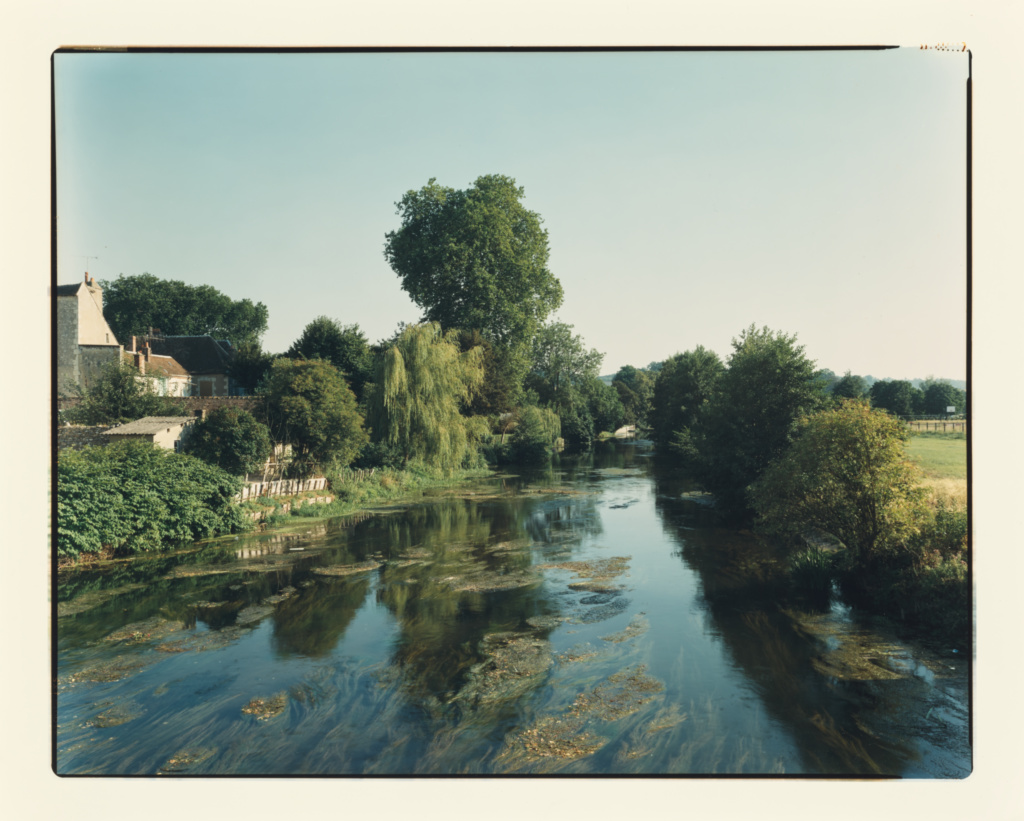 [river from center of bridge, houses left]

Stephen Shore (American, born 1947) 35.2 × 44.5 cm (13 7/8 × 17 1/2 in.) 97.XM.40.14
Not currently on view
Title:
[river from center of bridge, houses left]
Dimensions:
35.2 × 44.5 cm (13 7/8 × 17 1/2 in.)
As I stood on the bridge crossing the River Huisne, holding a copy of the [Camille] Silvy print in front of me and examining it in detail to determine its exact vantage point and framing, I was stunned by the changes I saw. Nearly everything in the scene was different or transformed. The trees in Silvy's original had long since disappeared, the stately old trees there now had not even been planted in Silvy's time. Some of the houses had fallen into disrepair, others had been renovated and now, a hundred years later, the renovations themselves looked old. The growth, again, and alteration that had taken place in this apparent changeless scene were astonishing.

Thus Stephen Shore described the transformation he encountered when he was commissioned by the J. Paul Getty Museum to revisit the place that Camille Silvy had photographed in 1855.
---