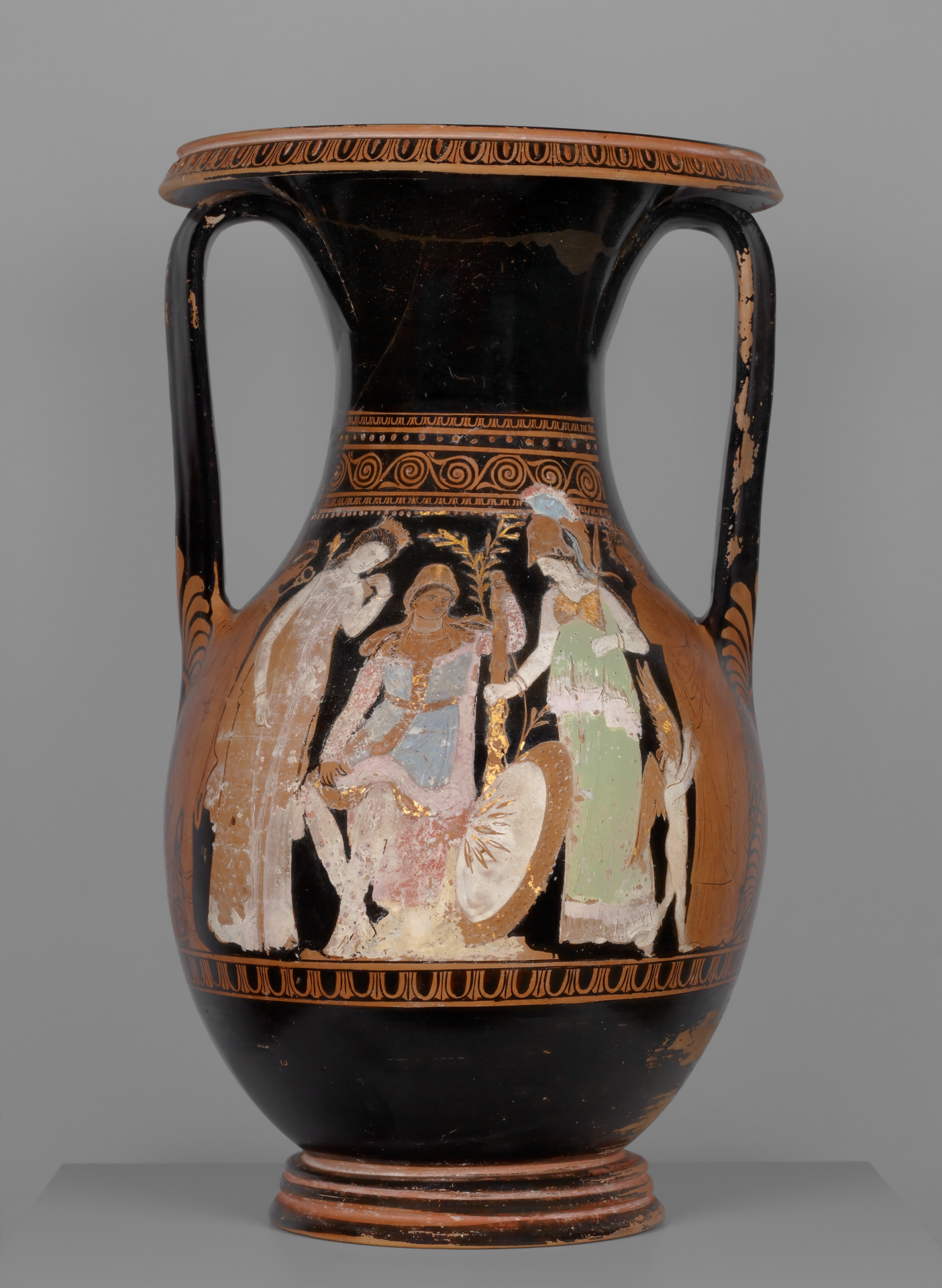 Open Content images tend to be large in file-size. To avoid potential data charges from your carrier, we recommend making sure your device is connected to a Wi-Fi network before downloading.
Currently on view at: Getty Villa, Gallery 104, Archaic & Classical Greek
Title:
Attic Red-Figure Pelike, Kerch Style
Place:
Athens, Greece (Place created)

Medium:
Terracotta; polychromy; gilding
Dimensions:
48.3 × 27.2 cm (19 × 10 11/16 in.)
One side of this vase shows the Judgment of Paris, a myth with a long history in Greek art. The young Trojan prince Paris sits amid three goddesses and their guide Hermes, god of travelers. Paris's task is to decide which goddess is the most beautiful: Hera, queen of the gods; Athena, goddess of wisdom; or Aphrodite, goddess of love. But this was no mere beauty contest. Paris chose Aphrodite because her bribe was the best: He could have whomever among mortal women he thought most beautiful. His choice of Helen, queen of Sparta, was the ultimate cause of the Trojan War. The other side of the vase depicts a battle of Greeks and Amazons, a favorite theme for vase painters in this period.

The bold use of color, raised relief areas, and gilding on this vase is typical of the Kerch Style of Athenian red-figure vase painting, named for an area on the Black Sea coast where many of these vases were found.
---