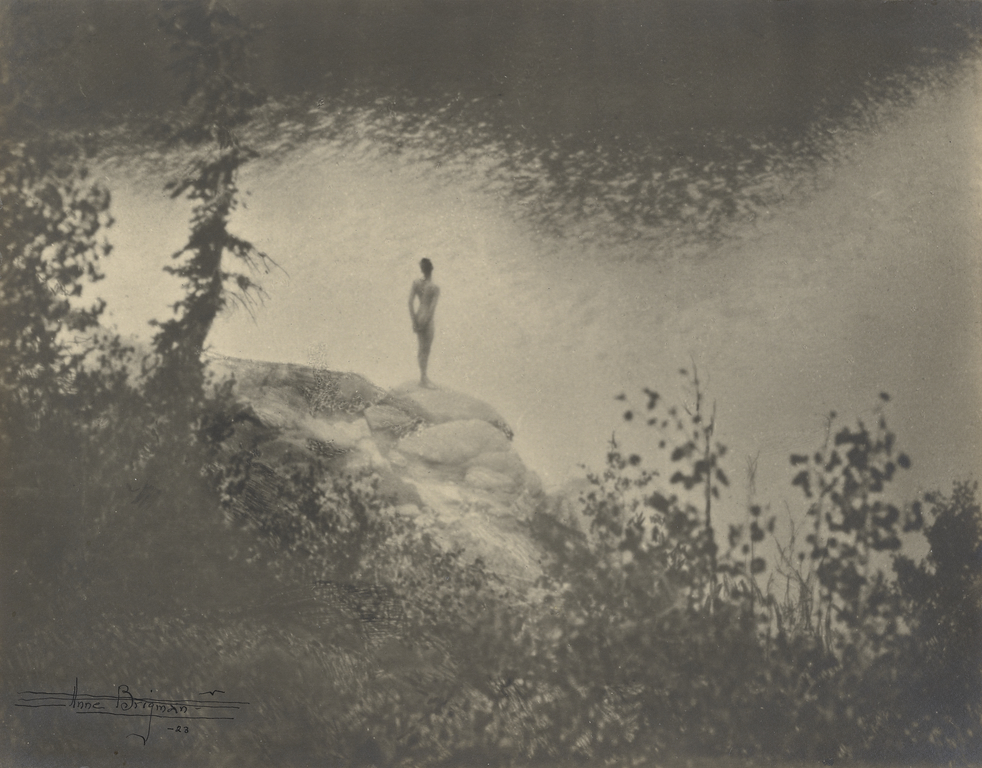 Not currently on view
Title:
[Female Nude Standing on Large Rock Over a Lake]
Place:
United States (Place created)

Dimensions:
18.4 x 23.5 cm (7 1/4 x 9 1/4 in.)
As a Pictorialist artist, Brigman favored a poetic rather than a clearly descriptive approach to landscape, emphasizing formal elegance, elusive symbolism, and craftsmanship. Her romantic, soft-focus work celebrates a spiritual communion between humans and nature, as in this study of a nude figure enveloped within the gentle, undulating forms of her lakeside surroundings.
1995 -
Paul M. Hertzmann, Inc. San Francisco, CA, USA
In Focus: The Landscape (August 26, 2008 to January 11, 2009)
The J. Paul Getty Museum at the Getty Center (Los Angeles), August 26, 2008 to January 11, 2009
Convergences: Selected Photographs from the Permanent Collection (July 8 to October 19, 2014)
The J. Paul Getty Museum at the Getty Center (Los Angeles), July 8 to October 19, 2014
---