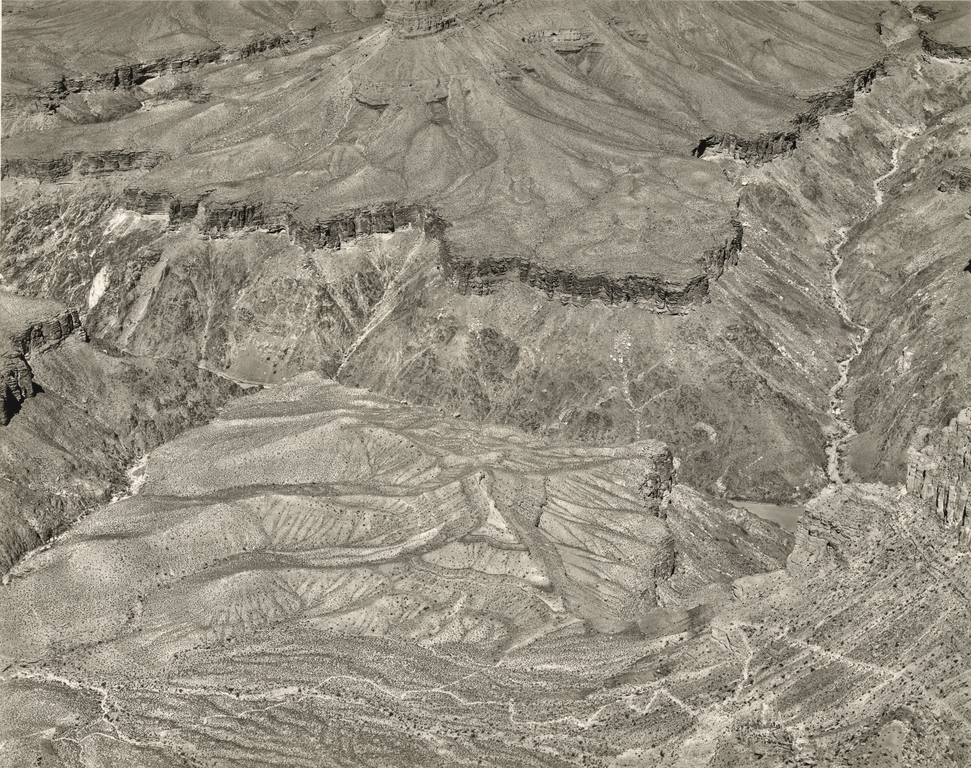 Colorado River Landscape

Frederick Sommer (American, born Italy, 1905 - 1999) 19.1 × 24.1 cm (7 1/2 × 9 1/2 in.) 94.XM.37.72
Not currently on view
Dimensions:
19.1 × 24.1 cm (7 1/2 × 9 1/2 in.)
Copyright:
© Frederick and Frances Sommer Foundation
Inspired by Alfred Stieglitz and Edward Weston, Sommer took up large-format photography in 1938. Tilting his camera downward and eliminating the horizon line, the artist filled this frame with visual information. His composition emphasizes the abstract qualities of line and texture within the landscape along the Colorado River, which is itself barely discernible beyond the foreground bluffs. The photograph has the potential to momentarily disorient a viewer searching for a recognizable subject.
1994 -
Frederick Sommer Prescott, AZ, USA, American, born Italy, 1905 - 1999
In Focus: The Landscape (August 26, 2008 to January 11, 2009)
The J. Paul Getty Museum at the Getty Center (Los Angeles), August 26, 2008 to January 11, 2009
Cross Country: The Power of Place in American Art (February 12 to May 7, 2017)
High Museum of Art (Atlanta), February 12 to May 7, 2017
---