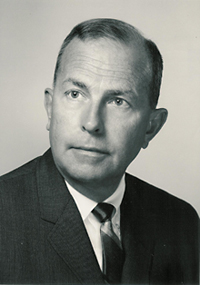 Germinated in staff discussions, tested in dialogues with the Board and leaders of other museums and institutions, the vision of the new Getty was given powerful support by Franklin Murphy in 1980. A former Chancellor of UCLA and CEO of Times Mirror, Murphy has been called a "culture broker" by his biographer. He played a critical role in the development of many of Los Angeles' cultural institutions in the 1960s and 70s. Murphy helped provide focus to the emerging program and provided critical advice on leadership.

As it became increasingly apparent that the litigation related to Getty's estate would be settled in favor of the Trust, the Board turned to Murphy to help them recruit a president for the Trust to refine and implement this expanded vision.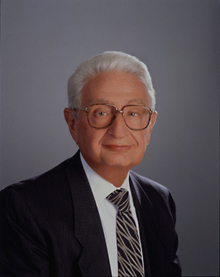 Looking for someone with the background to manage the Getty's substantial endowment as well as implement the new vision, the Board hired Harold M. Williams in February 1981. A native of Los Angeles, trained as a lawyer, Williams had worked in industry, academia, and government. He also had a passion for the arts. As an attorney and manager at Norton Simon, Inc., he had risen to become chairman at a young age and was influenced by Norton Simon's patronage of the arts. Afterwards he was dean of UCLA's Anderson School of Management and appointed head of the Securities and Exchange Commission by President Jimmy Carter.

The Board hoped that under Williams' leadership the Getty would be able to do things for the world of art that no other institution, or even combination of institutions, had been able to do.