As the Board and staff of the Getty discussed options for the future, they returned to the question of J. Paul Getty's intentions. As director and principal donor to the Trust for 22 years, Getty had provided funds for research, conservation and a library, but most of the expenditures had been for works of art. On the other hand, the Trust's charter supported any and all initiatives that provided for "the diffusion of artistic and general knowledge."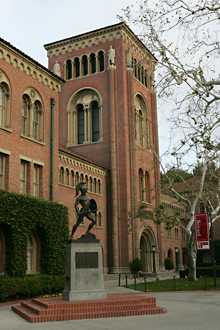 Getty's will implied support for a broader vision for the institution. Anticipating that there would be challenges and seeking to anticipate court rulings that might block the gift to the Trust, the 21st codicil, signed shortly before his death, outlined an alternative plan. If Getty's estate could not go to the Trust, Getty wanted it to go to the University of Southern California, provided that the school would establish "an institute to be known as the J. Paul Getty Institute of Fine Arts, the purpose of which shall be the advancement, by means of regular courses of instruction and otherwise, of knowledge and appreciation of the fine arts...." If USC could not accept the bequest, it would then be offered to the University of California and Stanford University, respectively.

With final resolution of Getty's estate on the horizon, the Trustees asked a court to clarify their authority. (Read the petition and the court's instructions to the Trustees.) They argued that the broad language of the Trust Indenture was "intended to give the Trustees wide latitude in carrying out the directions of the Founder, and does not limit the Trustees to expending funds solely on facilities operated by and sponsored by the Museum." The court agreed.